Orthodox Youth Conference at Mountain View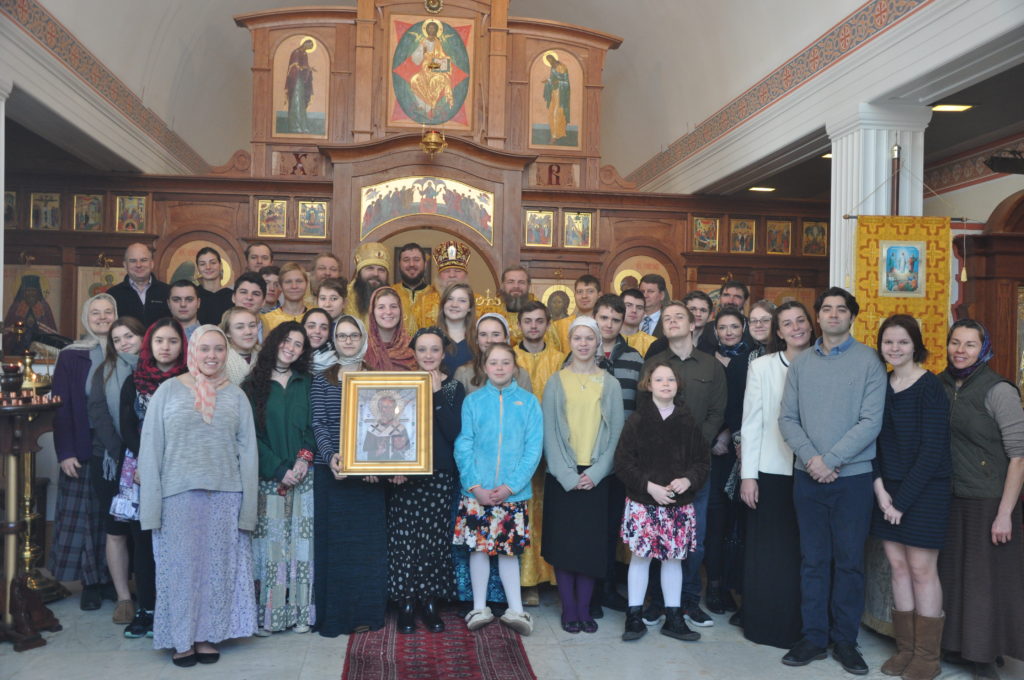 With the blessing of the Right Reverend Andronik, Archbishop of Syracuse and St. Nicholas, the fourth annual Orthodox Youth Conference was held February 18 – 21, 2017, at the Mountain View religious center, located near the village of Middleburg in the northern part of New York State. The theme of the conference was, "The Timeless Church." Presentations were given by: the Right Reverend Sophroniy, Archbishop of St. Petersburg and Northern Russia, HieromonkIgnatiy (Krutkov), Fr. Nikita Grigoriev, Fr. Viktor Zavodov, Hierodeacon Pavel (Lipin), Nicholas Budzilovich and others.
About thirty teens and young adults took part in the conference, including participants from Russia and Argentina.
The program included speeches on the main theme of the conference, along with talks and round table discussions. The attendees also participated in various contests, including one for the best photograph of the conference. The challenge to write a short piece on the topic, "A Letter to God," drew much interest. Everyone attended prayers mornings and evenings and participated in the church services. During free time, there was a talent show, skiing, skating, snow tubing, snowball fights and a football game in the snow.
Many thanks to the Mountain View religious center and its director George Lukin, who organized the conference, as well as the ROCA Fund for Assistance and the Blessed St. Xenia Fund for their financial support, which allowed children in need of financial assistance to attend the conference.