Holy Resurrection Feast Day in Toronto (Canada)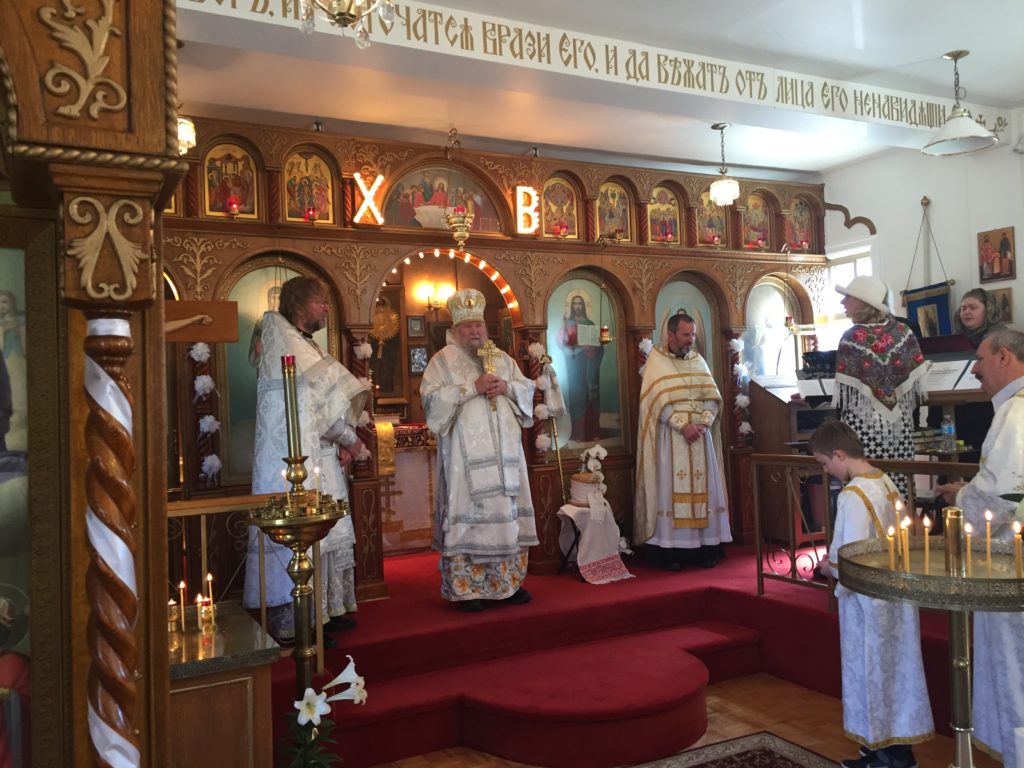 According to the tradition of the Russian Church, the Parish Feast Days of the Resurrection are not celebrated on the very day of Pascha, but on the next "Antipascha Week" or Week of St. Thomas the Apostle. On April 22, His Eminence Archbishop Andronik arrived at the Canadian Parish of the Resurrection.
Vladika was greeted by the rector of the parish Protopriest Nikita Grigoriev and a priest of the neighboring Toronto parish, Father Aleksander Krivoshlikov – who partook in the services.
The following morning, many had the opportunity to receive the Holy Mysteries during the Divine Liturgy. At the end of the service, Vladyka Andronik said a heartfelt sermon on St. Thomas the Apostle, and also read the Paschal Epistle of His Eminence Stephan, Bishop of Trenton and North America.
After the Liturgy, the sisterhood organized a luncheon, attended by His Eminence Metropolitan Moses (of the Greek Old Calendar Church). There was a fraternal exchange of views on important Church matters