The Graduation Ceremony and the 10th anniversary of the Russian Orthodox School of St. Sergius of Radonezh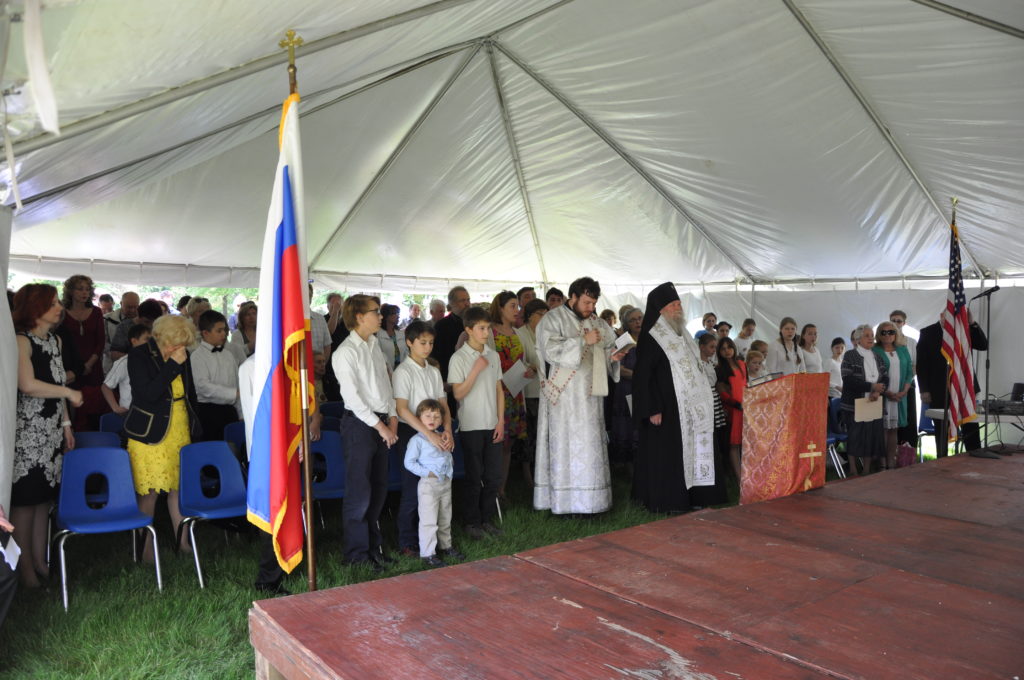 On May 21, 2017 the St. Sergius of Radonezh Russian School, at the Tolstoy Foundation, held its annual graduation ceremony which concluded the end of the academic year and coincided with the 10 year anniversary of the Russian Orthodox school opening. The ceremony began with a moleben, which was served by Archbishop Andronik and clergy. Afterwards the students and graduates were honored for their good studies. The celebration continued with a performance by the students, the main numbers of which were reading poems and fables, a puppet show, a choral performance and a theatrical performance. At the conclusion of the ceremony, a picnic was held where delicious food was waiting for children and adults as is the customary tradition.
You may visit the school's website, http://www.stsergiuslc.com, to see the curriculum and events during the year.