A Meeting of the Council of Bishops of ROCA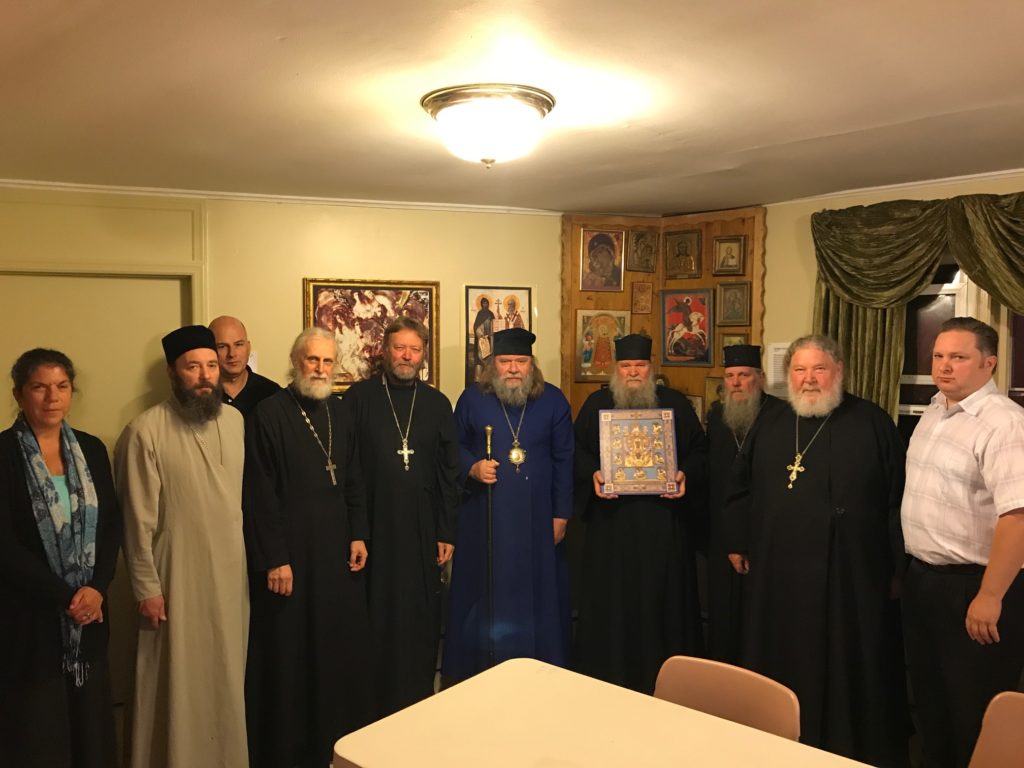 On the evening of September 1, 2017, on the day of Martyr Andrew Stratelates, in the school at the Tolstoy Foundation Center in Valley Cottage, NY, a meeting of the Council of Bishops of the ROCA District Outside of Russia took place with representatives of the clergy and laypeople in attendance. Those unable to attend in person for legitimate reasons participated in the Council by telephone. The bishops leading the Council were the Right Reverend Andronik, Archbishop of Syracuse and St. Nicholas, the Right Reverend Stefan, Bishop of Trenton and North America, and the Right Reverend Andrei, Bishop of Yarraville and Australia.
In a spirit of sobornost and conciliation, the participants of the Council unanimously approved the decision to create a District of the Diaspora, consisting of three dioceses at the moment. The Provisional Charter of the ROCA was reviewed, and after several changes, was accepted as the governing charter.
The meeting was marked by a spirit of camaraderie and a calm deliberation of the various points. It was encouraging that despite all the troubles endured by us in the past, the Church Abroad continues to carry on the legacy passed down by its holy hierarchs and remains a safe haven for those seeking true Orthodoxy. May God help us continue down the salvific path of canonicity and sobornost.
The minutes of the Council and other documents from the Council will be published in the near future.