Resolution of the ROCA Council of Bishops (Diaspora District of the Russian Orthodox Church)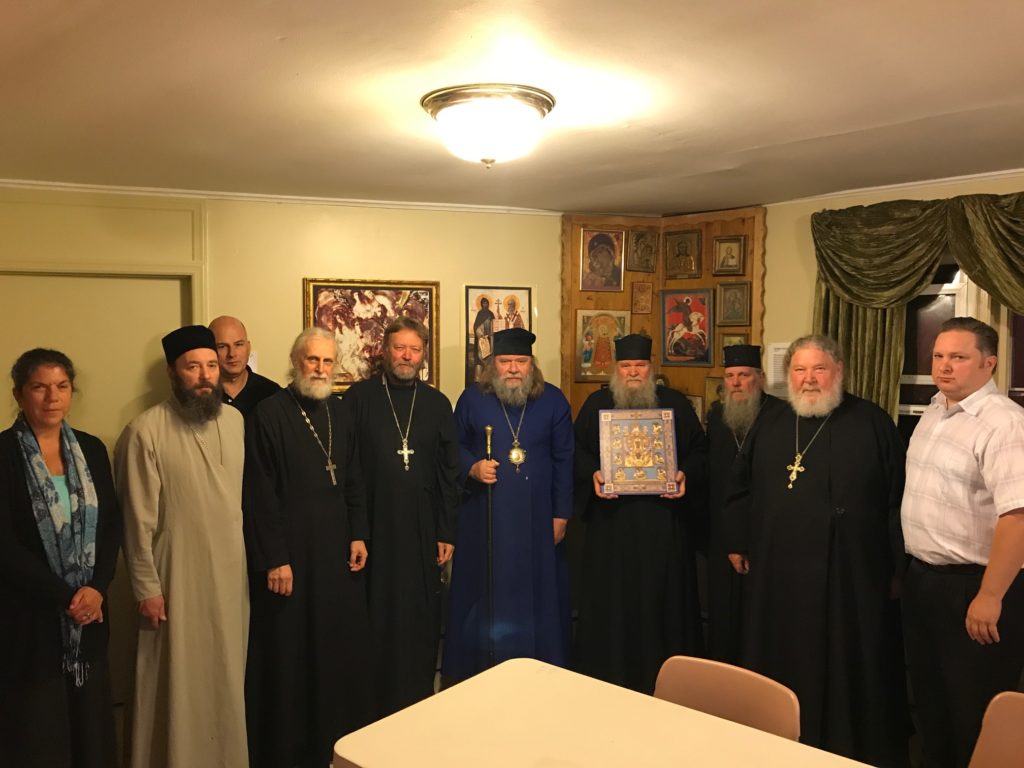 Resolution of the ROCA Council of Bishops (Diaspora District of the Russian Orthodox Church)
August 19/September 1, 2017
Martyr Andrew Stratelates and 2,593 soldiers with him in Cilicia
In accordance with Patriarch Tikhon's Decree No. 362, we have formed the Diaspora District (okrug), which at this time consists of the three dioceses led by Archbishop Andronik of Syracuse and St. Nicholas, Bishop Stefan of Trenton and North America, and Bishop Andrey of Yarraville and Australia.

The Diaspora District will be administered on the basis of the ROCA Provision Regulations that were confirmed by the current Council of Bishops.

We believe that it is premature in our current circumstances to elect a First Hierarch from among our three bishops. During the time that we are without a First Hierarch, the Council of Bishops will be led by the bishop who is most senior in consecration, currently Archbishop Andronik.

The official name of the Diaspora District of the Russian Orthodox Church remains as before, the Russian Orthodox Church Abroad (ROCA).
Abp Andronik
B. Stefan
B. Andrei