Patronal Feast at St. Sergius of Radonezh the Wonderworker Church in Valley Cottage, New York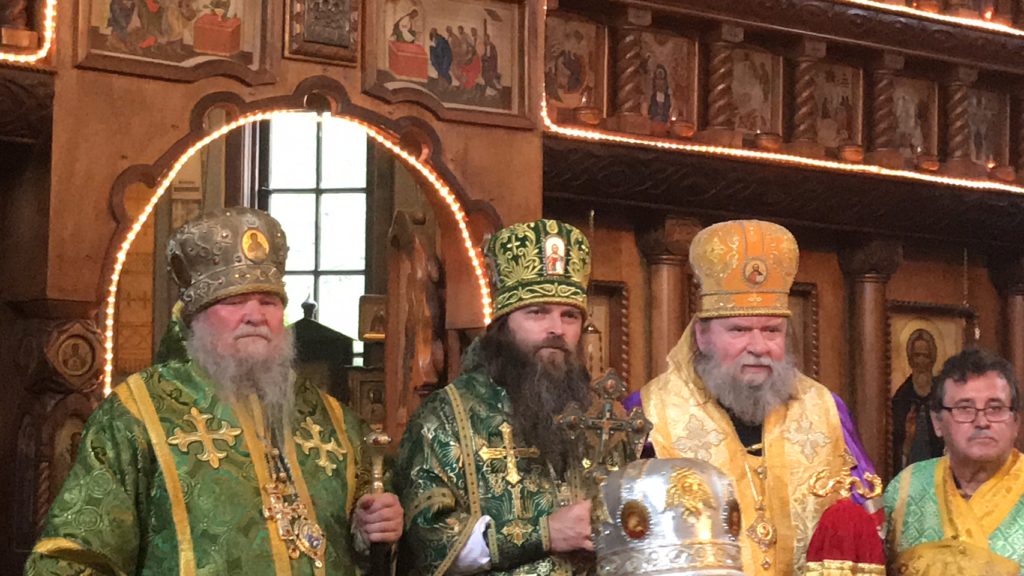 There was extraordinary joy on the 8th of October, 2017, in the Church of St. Sergius of Radonezh the Wonderworker, at the Tolstoy Foundation Center in Valley Cottage, New York, when three bishops of the ROCA took part in the celebration of the feast day.
Bishop Stefan of Trenton and North American came for the All-Night Vigil which was celebrated by Archbishop Andronik of Syracuse and St. Nicholas. Archbishop of St. Petersburg and North-Russian Sofroniy came for the Divine Liturgy the next morning. Also taking part int he service were the rector of the church, Mitred Protopriest Gregory Kotlaroff, Protopriest Ilya Gan and Heirodeacon Pavel Lipin with numerous subdeacons and altar boys.
The crowded church reminded many of Easter. Many spoke of and felt an extraordinary spiritual joy.
After the Divine Liturgy and the procession with the Cross, everyone took part in a festive luncheon arranged by the sisterhood. Congratulations on the occasion of the feast filled the hall. Congratulations also came from Canada.
Rector Father Gregory expressed his joy that three hierarchs had come for the feast and also to Father Dimitry Dobranravov who came with many parishioners from Astoria, NY to congratulate the parish of St. Sergius.