Archbishop Andronik Visits Parish in Montreal, Canada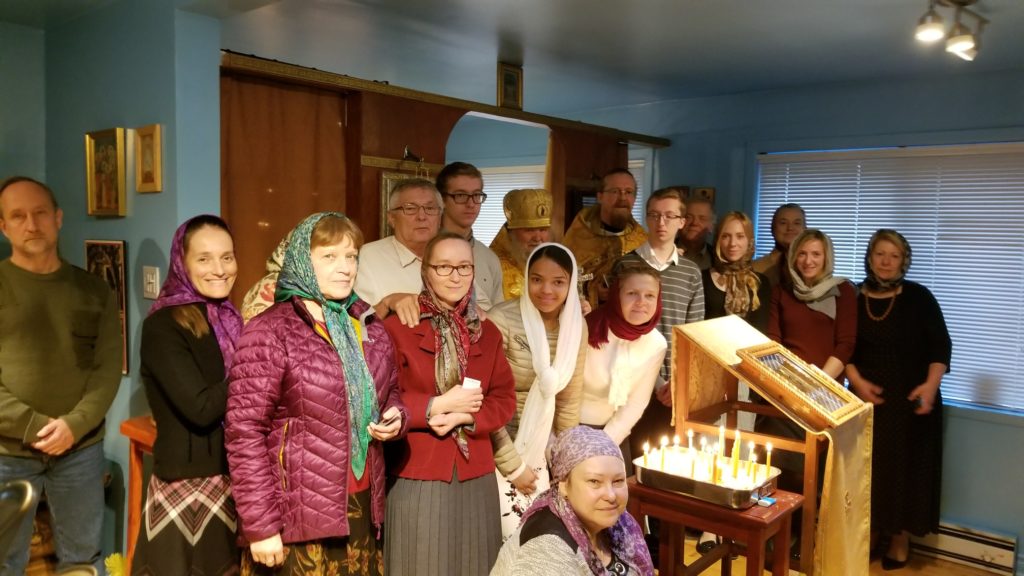 A welcome event occurred at the parish of the icon of the Holy Theotokos "Joy and Consolation" of rector Fr. George Tsap. (The original icon is found in the Vatopedi Monastery on Mount Athos.) With the blessing of Bishop Stefan of Trenton and North American, Archbishop Andronik paid a visit to the Canadian parish and led the Divine Liturgy on November 5, 2017. A sumptuous lunch was prepared by the parish sisters and celebrated after the service in a warm, family atmosphere.
It is gratifying and consoling that with the prayers of the Mother of God, Orthodox Christians in the diaspora are now joining together. Thanks to the recent establishment of the ROCA Abroad District, clergy and parishioners now have the opportunity of concelebrate liturgical.
The icon of the Holy Theotokos "Joy and Consolation" is celebrated by the Church on January 21/February 3.
O Most Blessed Mother of God, Our Joy and Comfort! Show us your wondrous mercies, preserve the pastors of the Church and all Orthodox Christians. We pray to thee so ardently, save us from all tribulations, guide us on the path of virtue, remain with us always, and by thine intercessions with the Lord give us joy, consolation, protection and help, let us praise and magnify and call upon thee for all generations unto the ages of ages. Amen.