Remembering Reader Nickolai (Christoff)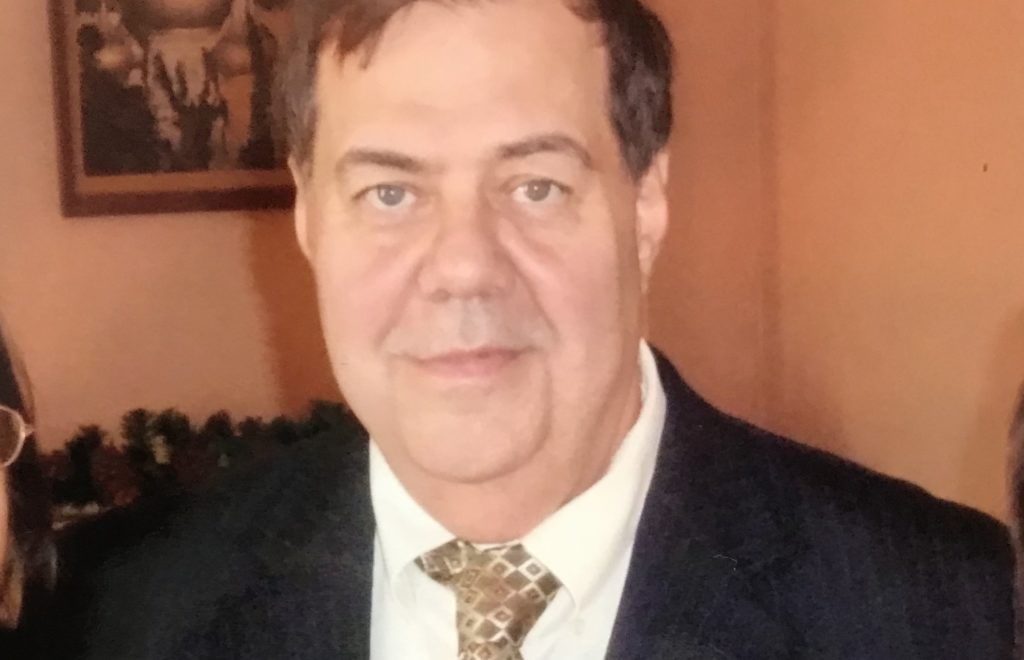 On Friday, December 29, 2017, the funeral of the reader Nikolai Christoff was held at Novo Diveevo Cemetery. The whole life of Reader Nikolai was dedicated to the Church, his family and friends.
Nicholai's parents: his father Nickolai Constantinovich Christoff and mother Lyudmila Alexandrovna (Kolosovskaya) immigrated to America after the Second World War from Austria. Nickolai was born in Nyack, New York on May 16, 1952. A few months later Nicholai's father got a job in the town of Ambler and the family moved to Pennsylvania, where he lived his whole life. He attended and graduated from Temple University and received a bachelor's degree in psychology.
Nicholas had a wonderful family: his mother, two sisters Nadezhda, Anna and many nephews and nieces.
For many years, he attended to his sick mother, took care of her, cooked food for her. When his mother's health worsened in 2000, she was admitted to the nursing home by the Tolstoy Fountadion in Valley Cottage, New York. Every Sunday in any weather Nickolai drove 3 hours from Pennsylvania to visit his mother, went to St. Sergius church early in the morning, helped Fr. Gregory (Kotlaroff) in the altar and then brought his mother to the church where she attended the Divine Liturgy and communed the Holy Gifts. After the Liturgy, they would return to the nursing home and Nickolai collected many residents to join him for lunch. He brought with him food for the elderly, and gave them a small taste of the joy of fellowship. The elderly loved Nickolai very much. They eagerly looked forward to seeing him and this was his whole life – to give joy to others.
After the death of his mother in 2007, Nickolai continued to come to the parish of St. Sergius, helped Fr Gregory serve and after the service, visited the residents in the nursing home.
In 2011, Nikolai met Valentina in the church of the Venerable St. Sergius of Radonezh, a wonderful woman from Ukraine. Soon they were married and continued to attend the services at the parish every Sunday.
Two years ago, doctors diagnosed him with a terrible diagnosis – cancer. He courageously accepted this cross with great faith and carried it with dignity, never repining, but prayed, believed, and hoped that the Lord would not leave him. He prayed daily, read the canons to Jesus Christ and to the Mother of God. Every day, in his prayers, he commemorated the living and the dead. According to his wife Valentina, he would pray for the departed by name for more than an hour. Nickolai always felt very deeply whom he should especially pray for and held these people in his prayers.
The last 2 years Nickolai was unable to travel long distances and was spiritually attended to by Protopriest Daniel Meshter, who often came to his house confessing and communing him with the Holy Mysteries. Father was with him the last days of his earthly life.
For us all, the departure of Reader Nicholai Christoff is a great loss. We remember, we grieve for and love him.
Eternal memory!
May he enter the Kingdom of Heaven!