Archbishop Andronik visits the St. Sergius parish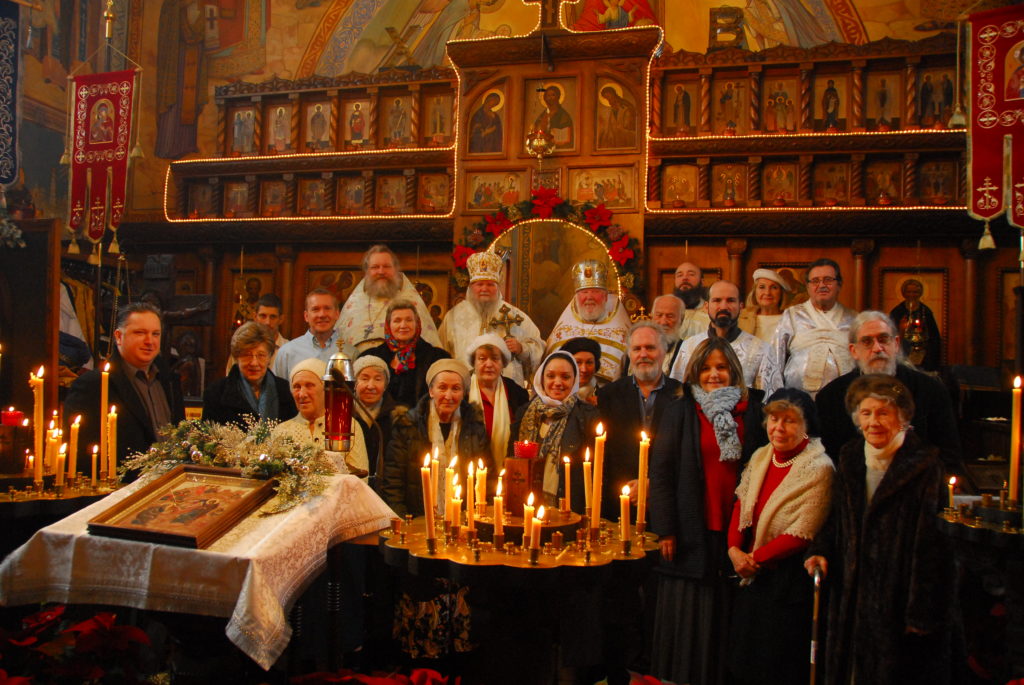 According to local tradition, on the second day of the Feast of the Nativity of Christ, Archbishop Andronik of Syracuse and St. Nicholas visited the St. Sergius of Radonezh the Wonderworker parish in Valley Cottage, NY, where for more than 35 years Protopriest Gregory Kotlaroff, brother of Vladyka, has been rector for over 35 years.
On the eve of the Synaxis of the Mother of God, the evening Divine Service of Vespers and Matins was served, and on the holy day itself — the Divine Liturgy was celebrated by the Very Most Reverend Archbishop Andronik. Vladyka was joined by Mitered-Protopriest Gregory, Protopriest Ilya Gan, Priest Dimitry Dobronravov, Priest Victor Zavodov, and Hierodeacon Pavel (Lipin).
At the Small Entrance, Priest Victor was awarded the right to wear a nabedrennik.
Gregory Sabelnik received a diocesan "grammata" for his tremendous work this past year with the grounds of the church.