Children's Christmas Presentation at the Holy Trinity Parish in Astoria, NY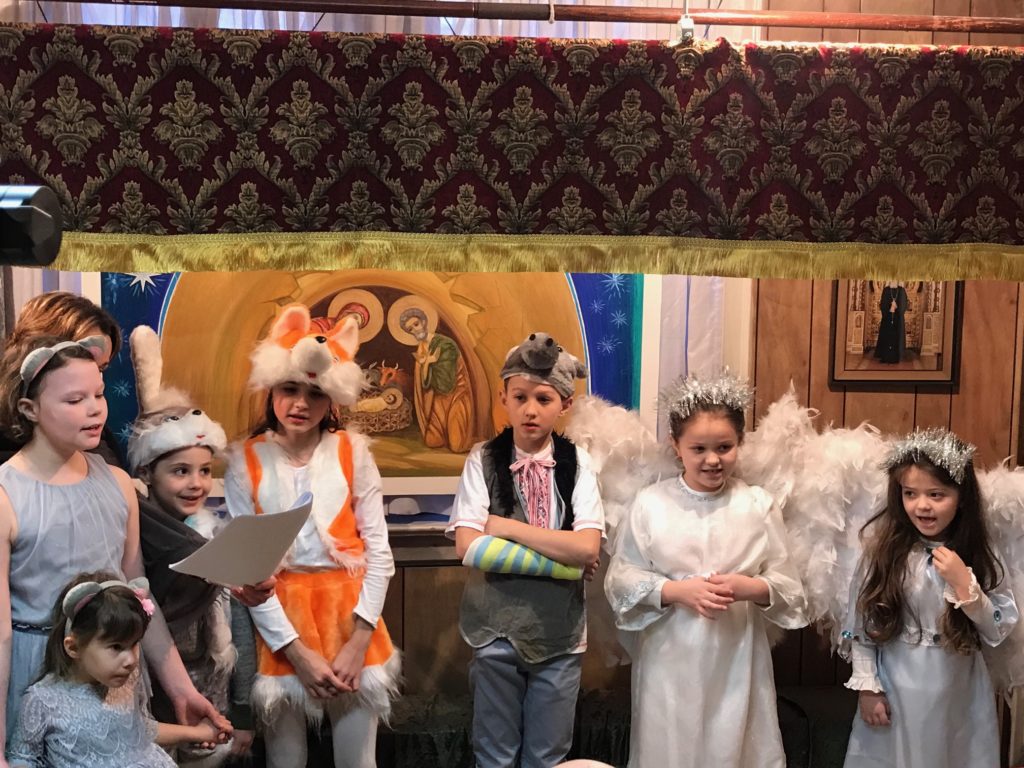 On Sunday, January 14, 2018, after the Divine Liturgy and a moleben for the New Year, celebrated by the rector of the church Priest Dimitry Dobronravov, along with Hierodeacon Pavel Lipin, a Christmas presentation took place in which the children of the parishioners participated.
The presentation was prepared by the priest's wife Matushka Alexandra and the regular music director of parish Christmas pageants, Julia Bartosik.
Young artists offered the audience an original interpretation of the well-known Russian fairy tale "Rukavichka" ("The Mitten"), which takes place in the Holy Land on the eve of the Nativity of Christ.
The holiday conveyed a warm family atmosphere.
After the presentation, as is traditional, Grandfather Frost distributed presents to the children.
The celebration was also attended by parishioners of the church of St. Sergius of Radonezh the Wonderworker in Valley Cottage, NY.
More information about the holiday can be found with photos on the website of the parish http://www.astoriaholytrinity.org