Christmas Show by the St. Sergius Russian School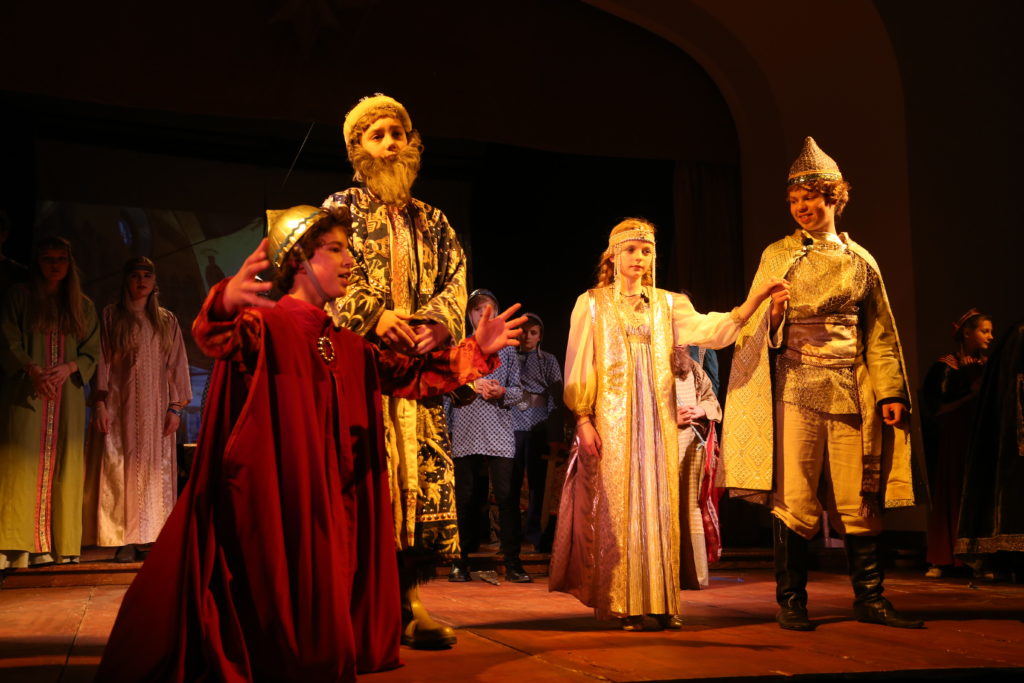 On Sunday, January 21, 2018, the students and teachers of the St. Sergius of Radonezh Russian school located at the Tolstoy Foundation in Valley Cottage, NY, presented to the public their traditional annual Christmas Show. This year the fairy tale by Alexander Pushkin "Ruslan and Lyudmila" was chosen.
Vyacheslav Nikitin took on the difficult task of stage director this year.
Introducing the performance, the director of the Tolstoy Foundation Victoria Wohlsen and the school 's principal Tatiana Rodzianko addressed the audience and those taking part.
Also in the audience were Vladyka Andronik and clergy of the Diocese.
The performance, led by the permanent head of activities Yuri Lukin, achieved a very high level of excellence.
The audience applauded warmly the skill of the young actors in the play and the high level of directing by Vyacheslav Nikitin.
After the performance, the festivities continued with a traditional buffet, a visit by Santa Claus with the Snow Maiden, gifts to children, and carols and dances around the Christmas tree!