Vladyka Andronik's Pastoral visit to Ottawa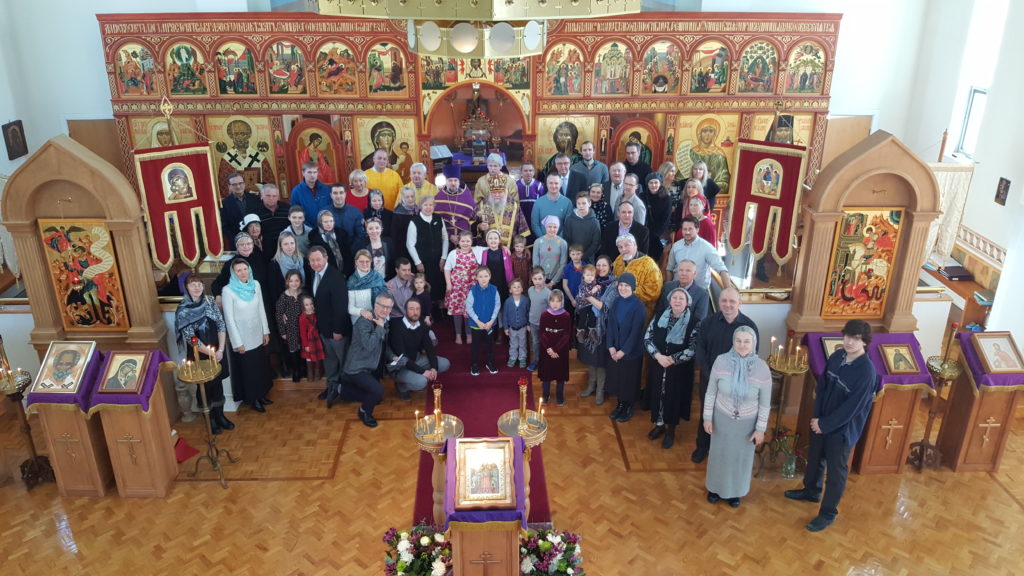 His Eminence, Archbishop Andronik, made his Great Lenten pastoral visit to Blessed St. Xenia's Cathedral in Ottawa, Ontario, Canada, on March 16 – 18, 2018.
Holy Unction was performed on Friday, March 16.
Then on Saturday, Fr. Oleg Mironov served the Remembrance of the Dead panikhida followed by the All-night Vigil.
Divine Liturgy was served on Sunday, after which, all gathered for a wonderful luncheon kindly provided by the sisterhood. St. Xenia's parish greatly thanks Vladyka Andronik for his continuing care of our parish and for his pastoral visit.