Patronal Feast at Holy Trinity Church in Astoria, New York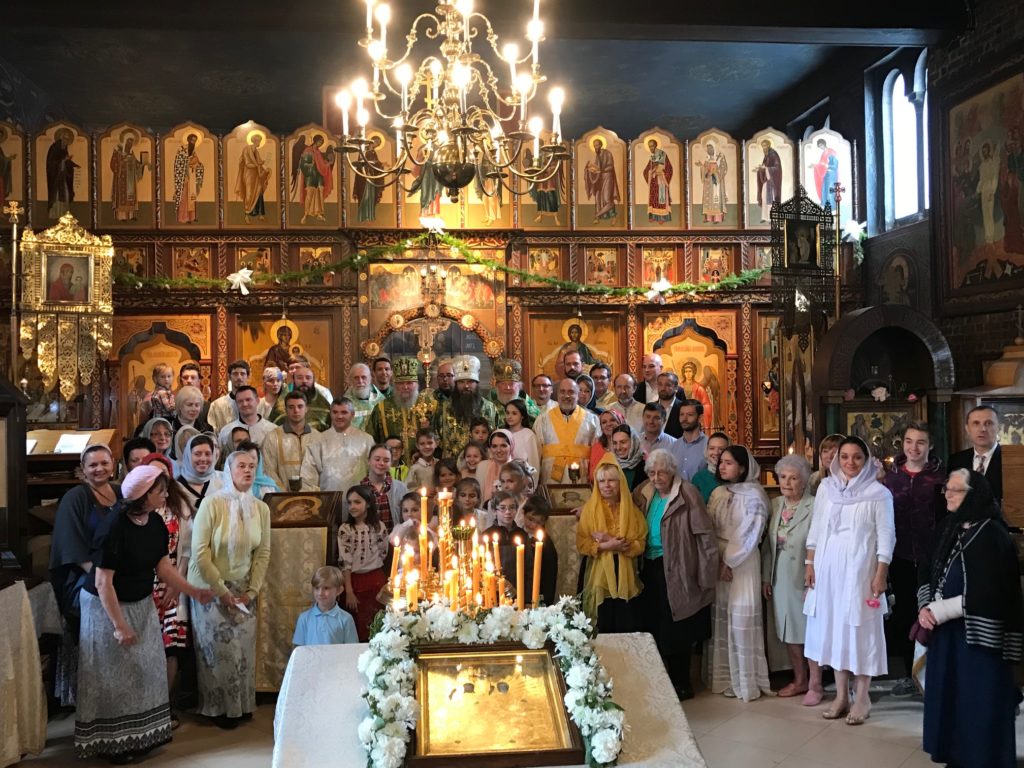 On Monday the 29th of May, 2018 on the Second Day of Pentecost, the parish of the Holy Trinity in Astoria celebrated its Patronal Feast.
Archbishop of Syracuse and St. Nicholas Andronik led the Divine Liturgy in concelebration with Archbishop of St. Petersburg and North-Russia Sofroniy. Mitered Protopriest Gregory Kotlaroff, Protopriest Sergei Klestov (cleric of the Diocese of Bishop Stefan of Trenten and North America), and the rector of the church, Priest Dmitry Dobronravov served. Thus, in this conciliar service, three diocese of the Russian Church Abroad were able to concelebrate in the Divine Liturgy.
During the reading of the Hours, Vladyka Andronik tonsured Nickolai Klestov a reader.
For the occasion of this feast day, the Divine Liturgy was chanted by a joint choir of three churches: Holy Trinity, St. Sergius of Radonezh in Valley Cottage and Dormition (Assumption) Church in Richmond Hills. The choir was led by George Sereduk. Such a wealth of voices created an unusual atmosphere of festivity and splendor.
After the Liturgy, all enjoyed a plentiful meal prepared by the sisterhood of the parish, during which parishioners and guests expressed many kind fraternal words and wishes on the occasion.