The Second Iveron Choral Conference will be held October 26-28, 2018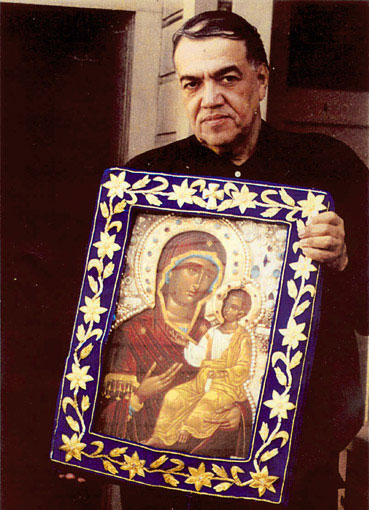 The Second Iveron Choral Conference will be held October 26-28, 2018
With the blessing of Archbishop Andronik of Syracuse and St. Nicholas, the ROCA Fund for Assistance is organizing the second Iveron Choral Conference.
Every year at the end of October, the Russian Orthodox Church Abroad honors the martyr's death of Brother Joseph (Jose) Cortez-Muñoz, the God-pleasing keeper of the Iveron Myrrh-streaming Icon of the Mother of God. The conference provides an opportunity for all who are interested to forego the secular, godless holiday of Halloween and instead participate in the Orthodox act of honoring the anniversary of the death of our beloved brother Joseph.
The conference will be held on the grounds of Otrada in Chestnut Ridge, NY, and will conclude with the following Divine services (in Church Slavonic and in English): the All-Night Vigil on Saturday, October 27th, at the Church of St. Sergius of Radonezh at the Tolstoy Foundation in Valley Cottage, NY, and the Divine Liturgy on Sunday, October 28th, at the Holy Trinity Church in Astoria, NY.
Participants will take part in choir practices, discussions and lectures.
This year the following activities will be included in the schedule:
• A class for beginning Orthodox Church choir directors;
• A class in Church reading; and,
• A class in matching the melody of the tones with text
A full schedule for the conference and registration forms (including lodging) will be posted shortly on rocana.org. If you are interested in attending the conference you can already contact the Fund for Assistance by email at rocaAF@gmail.com or by telephone at 845-825-9949.
We look forward to seeing you at the conference!