The New Academic Year has begun at the St. Sergius Assembly and Learning Center at the Tolstoy Foundation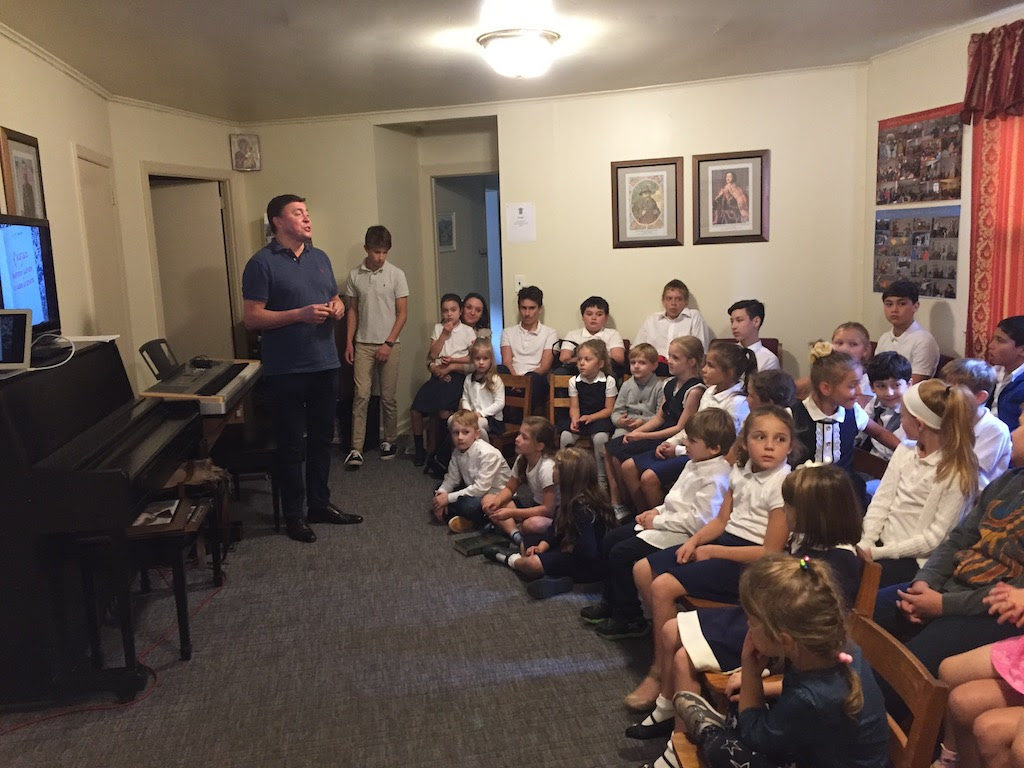 The new 2018-19 academic year has begun at our parish Russian school.
The first lessons of the year were preceded by a moleben at the Church of St. Sergius of Radonezh, served by the rector Mitered Archpriest Gregory Kotlaroff, blessing both teachers and their students as they embark on a new year of study.
This year marks the 12th anniversary of the school and needed repairs were undertaken during the summer. The students were greeted by familiar but renovated classrooms that were filled with the golden light of early autumn.
Tatiana Alekseyevna Rodzianko, the principal of the school, welcomed the students with the valediction — learn and cherish the Russian language and Russian history, as without this knowledge it will be impossible to preserve the rich Russian culture.
The beginning of the school year also marks the start of preparations for the Christmas play, which will be staged by students of the school. Vyacheslav Nikitin, whom students call familiarly Uncle Slava, has taken on the work of directing the play, which this year will be based
on A.S. Pushkin's poem, "The Tale of the Dead Princess and the Seven Bogatyrs." With the play announced, actors have been cast and rehearsals are underway. Parishioners await with interest to see how this wonderful story will be theatrically presented! In the meantime, the play's organizers have announced a competition for the best poster for the play. Are you interested in participating? Please send your posters by email to
administration@stsergiuslc.com. The deadline for submissions is October 20-th, 2018.