JOYOUS EVENT in France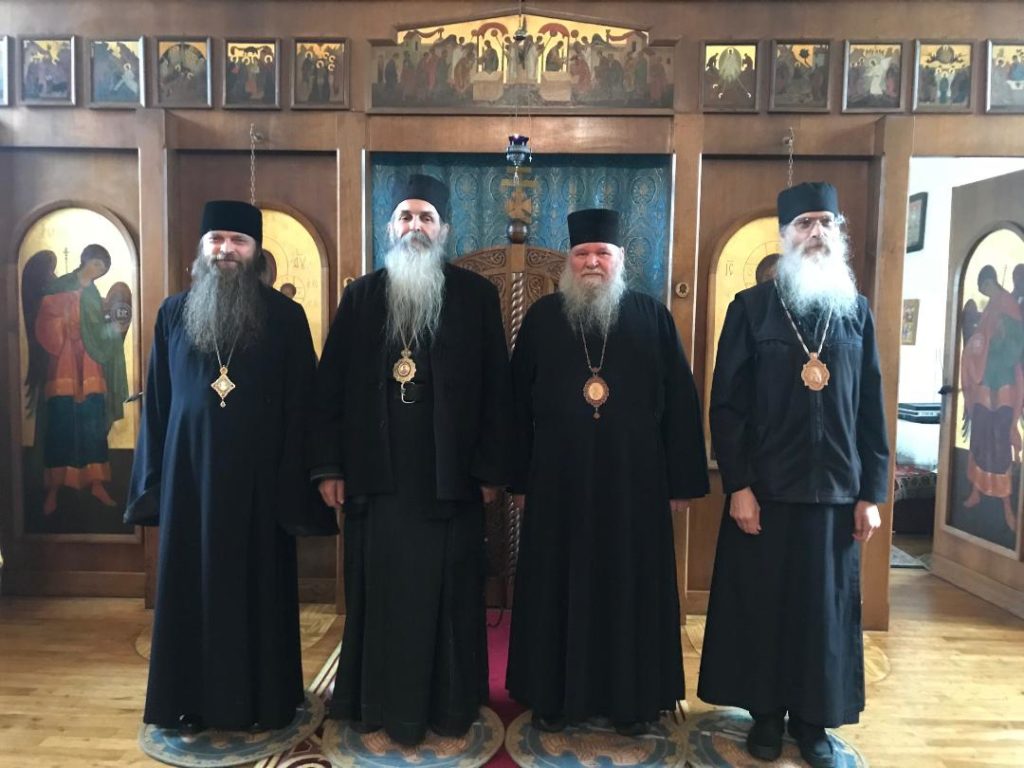 Talks were held between Bishop Akakije, the head of the Serbian True Orthodox Church and Bishops of the Diaspora District of the ROCA. Participants in these talks were (from STOC): Bishop Akakije, priest Romaric, hieromonk Nikon, Abbess Efrosynia (Nikolic), nun Euphrosynia (Molchanov), the secretary of the Lesna convent, and Vitaly Shumilo, while Archbishop Andronik, Archbishop Sophroniy, Bishop Andrei and George Lukin represented ROCA.
The talks continued for 2 days in Paris on the 9-10 November. At the closure of the talks, the participants undertook a pilgrimage to the Lesna Monastery, where they prayed during Sunday All-night Vigil and Liturgy. The informal communication between the participants continued at the monastery between the church services. The participants at this meeting expressed their mutual desire to establish Eucharistic communion between their Churches. In order to achieve this goal, it is necessary to continue such meetings, which, by God's mercy, will be crowned with serving liturgy together.
The Joint Statement on the meeting will be published soon.