Peter Nikolayevich Budzilovich has Reposed in the Lord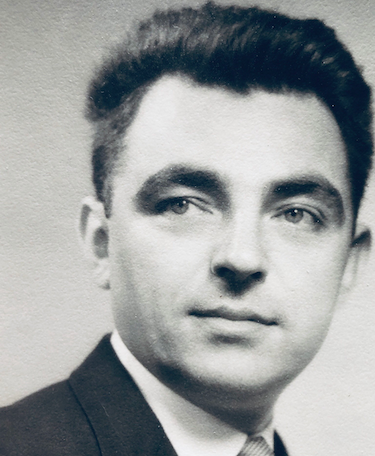 Peter Nikolayevich Budzilovich (1926-2019)
Peter Nikolayevich was born on December 27, 1926 in the city of Gomel, which at the time was one of the regional centers of the Belorussian Soviet Socialist Republic. His parents were Nikolay and Yevgeniya Budzilovich. The family managed to escape the USSR to freedom in August 1943 and sailed to the U.S. in 1949. Peter Nikolayevich was drafted into the U.S. Army in 1950 and was honorably discharged as a sergeant in 1952. In the same year he was accepted to the Massachusetts Institute of Technology (MIT); although he had only completed seven years of secondary education he did have 10 years of life experience. He completed his studies in 1957 earning a bachelor's degree and a master's degree in electronics. In 1970 he founded his own company, Corporate Technical Communications (CTC).
Peter Nikolayevich became a U.S. citizen in 1953. He married Ekaterina Ivanovna Levashova on November 6, 1960. Their first child, Tatyana, was born in 1962, and she was followed by Ekaterina in 1963, Maria in 1965, and Nicholas in 1973.
Peter Nikolayevich was active in the Russian community and church. In the late 1960s he joined the Russian American Society "Otrada" (in honor of the Icon of the Mother of God Otrada) as a member-founder, was soon elected to the society's board of directors and, in 1972, was elected the President of Otrada. In 1971 his children entered the parish school of the Holy Virgin Protection Church in Nyack, NY. Peter Nikolayevich wrote a textbook on Russian history and was actively involved in the construction committee for the Holy Virgin Protection Church's hall. In 1973, Peter Nikolayevich was one of the founders of the Congress of Russian-Americans (CRA).
Peter Nikolayevich was a supporter of the late Metropolitan Vitaliy (Ustinov) in the conflict that ensued between the Metropolitan and the ROCOR-MP. He devoted the last decades of his life to actively publicizing the apostasy of the ROCOR-MP and their leadership in the Moscow Patriarchia.
In the last period of his life, Peter Nikolayevich turned to Fr. Gregory Kotlaroff for his spiritual needs and for the sacrament of Holy Communion.
Peter Nikolayevich reposed in the Lord on Great Saturday, April 27, 2019, on the eve of Pascha.