The St. Sergius Russian School Begins Its 13th Academic Year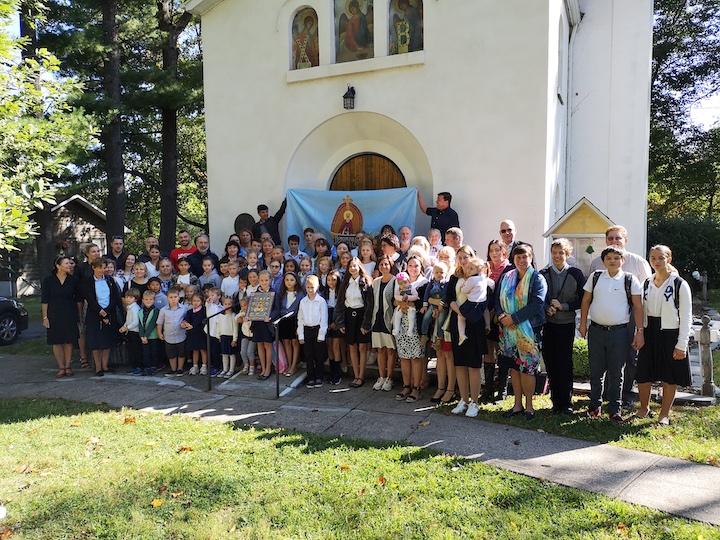 This past Saturday, September 7th, marked the beginning of the academic year for the Russian School of the Church of St. Sergius of Radonezh on the grounds of the Tolstoy Foundation in Valley Cottage, NY.  As is traditional, the term began with a moleben served at the church by its rector, Mitred Archpriest Gregory Kotlaroff.  This year is the 13th anniversary of the school's founding.  Many of the students who started out in the school's kindergarten in 2007 have completed the full cycle of studies and have now gone on to college.  We look forward to one day possibly welcoming back one of these alumni as a teacher in the school.  
We extend our best wishes to current attendees of the school, as well as to all of the instructors, and encourage everyone in their studies.