ROCA Council of Bishops meeting November 12 and 19, 2019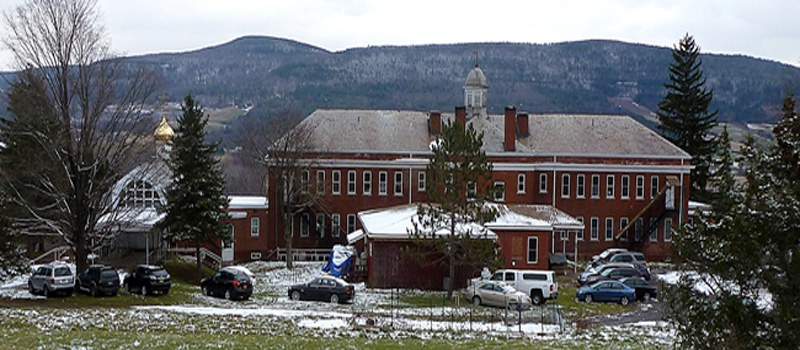 Agenda of the Meeting:
Archbishop Andronik's status report on the Diocese of North America.
Bishop Andrei's status report on the Diocese of Australia and New Zealand.
Our relations with the Serbian True Orthodox Church.
Our relations with the Greek True Orthodox Church.
Other.
Archbishop Andronik's status report on the Diocese of North America.
There were no great changes in the North American Diocese. The church center in Mountain View hosted a family retreat this year, as well as a youth camp. A choral conference was recently held at the Dormition parish in Trenton, NJ.
Archbishop Andronik recently visited parishes in Canada, and the mission parish of Fr. Elias Warnke in Nevada.
Archbishop also reported on Fr. Victor Zavodov's medical condition.  After his stroke, Fr. Victor underwent treatment at a hospital in Albany, NY, after which he was able to return to Russia.
2. Bishop Andrei's status report on the Diocese of Australia and New Zealand.
The most important event of the past year was that the parish of the Kazan Icon of the Mother of God in Sydney joined our diocese (it was previously under the omofor of Archbishop Tikhon of Omsk). Unfortunately, a small group of Abp. Tikhon's followers has initiated a court action to retain the parish's property. The case is still ongoing.
We now have two parishes in Sydney; of Archangel Michael and of the Kazan Icon. Since the Archangel Michael church has two priests and a deacon, we are now able to hold church services in both churches.
Fr. Zeljko Vukotic was recently ordained a deacon in Brisbane for the Church of the Vladimir Icon of the Mother of God.
A new diocesan website (auroca.org) was created this year. The first website (austroca.org) was created to be a site for the parish in Melbourne. Now we have two websites; one for the diocese and for the parish.
The monastery of St. Theognios has been in existence for over a year, and numbers Bishop Andrei and two elderly nuns.  The monastery is getting established further slowly.  A guest house has been built.  With God's help, we hope to begin the construction of a small church.
3. Our relations with the Serbian True Orthodox Church.
Since the meeting with the delegation from the STOC in November, 2018, in Paris, we have had informal discussions with Bishop Akakie and other representatives of the STOC.  Several matters remain unresolved, which hinders our full communion.
4. Our relations with the Greek True Orthodox Church.
After our separation from Met. Agafangel in September, 2016, the Synod in Athens decided to temporarily sever relations with our clergy. Though Abp. Andronik was assured by the Greek bishops that they were not severing Eucharistic communion with us, this is what has occurred de facto.
This separation brings sadness to parishioners on both sides. We cannot remain indifferent to this situation.
For those who seek out True Orthodoxy, it is especially difficult to understand why Eucharistic communion does not exist among those, who profess the same viewpoints. This brings harm to the Church and makes the coming to Orthodoxy difficult.
It was established at the VI All-Diaspora Council in January, 2017, at Mountain View, that Met Agafangel cannot remain the metropolitan of our Church, because of his canonical and ethical violations. Still, we did not sever our relations with any individual from Met Agafangel's group. We recognize him as a head of one of the groups of Russian Orthodoxy.
The status of our ROCA Diaspora District as an autonomous body is predicated by Ukase No. 362 of Holy Patriarch Tikhon and does not require Met Agafangel's approval. An unnatural situation has developed in our opinion, that our relations with the Greek TOC depend on Met Agafangel.
A proposal was made at the meeting to draft a letter explaining our situation and post it on our websites.
It was also decided to send a letter to the secretary of the Greek TOC.
We do not seek relations with other churches of True Orthodoxy for political reasons; and similarly it is not because we are in need of anyone's approval. The Church is one and by Christ's commandments we must be unified with all those of the same mind as us.
It is well known that St. Philaret took steps to reconcile the Old Calendar synods in Greece.  Is it not reasonable for us to expect the same relations from our brothers, the Greek episcopate?
5. Other.
Our Council of Bishops has received a request from a group of Orthodox Christians in Rwanda, Africa. They previously belonged to the Patriarchate of Alexandria, but because of the Patriarch's support of ecumenism, they seek to join us.
It was decided that Abp. Andronik and Fr. Chad will visit them in the near future.
Abp. Andronik has designated Fr. Chad to be a dean of this mission.
The status of our Theological School was discussed. The second semester has recently concluded, and the instructors shared their experiences of how the courses are progressing. The students are studying earnestly and with great interest. This endeavor must be supported for the good of our Church.
It was decided that these teleconferences should be held more often, to avoid having too many issues to discuss.