The Wedding of Nathaniel and Anna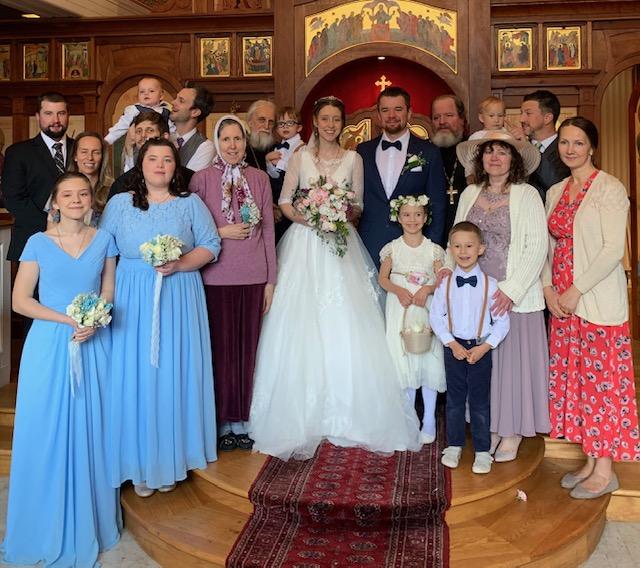 On May 10, 2020, in the fourth week after Pascha, a significant event took place in our church! Two families of priests of our Russian Orthodox Church Abroad became related through marriage. After the Sunday Liturgy, Anna Klestova, the daughter of Archpriest Serge Klestov, and Nathaniel Trepatchko, the son of Archpriest John Trepatchko, were joined in the Sacrament of Marriage.

With joy in their hearts, guests and relatives congratulated the newlyweds on this wonderful event, and a beautiful choir of singers brought joy to all the participants with their festive singing.

At the conclusion of the wedding ceremony, the proud fathers Archpriests Serge Klestov and John Trepatchko offered the newlyweds their congratulations on this significant day and provided their parting benedictions.

We also congratulate Anna and Nathaniel on their wedding and wish them love, patience and God's help!