Day of the Holy Spirit — Patronal Feast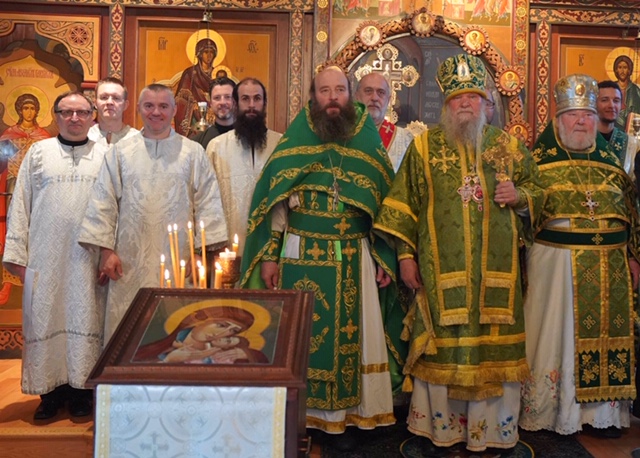 On June 8, 2020, on the Festiv Day of the Holy Spirit, the parish of the Holy Trinity in Astoria NY celebrated its Patronal Feast.

In an especially solemn atmosphere, His Eminence Andronik, Archbishop of New York and North America, celebrated the Divine Liturgy with Protopriest Gregory Kotlaroff and Priest Dmitry Dobronravov, the rector of the church. The choir sang beautifully and magnificently under the direction of Reader George Seredyuk, and a special brotherly love was felt in the church.
Parishioners of the Church of the Dormition of the Holy Theotokos and the Church of St. Sergius of Radonezh came to share in the joy of the celebration.

Despite the fact that Protopriest Sergei Klestov could not attend the feast personally, he conveyed his congratulations to the rector and parishioners of the feast through his three sons, who helped in the altar and in the choir.


After the Liturgy, the Sisterhood offered a hearty luncheon, during which profound words were spoken about how we need to appreciate what we have in, these, our difficult times