Serbian True Orthodox Church Welcomes the Russian Orthodox Church Abroad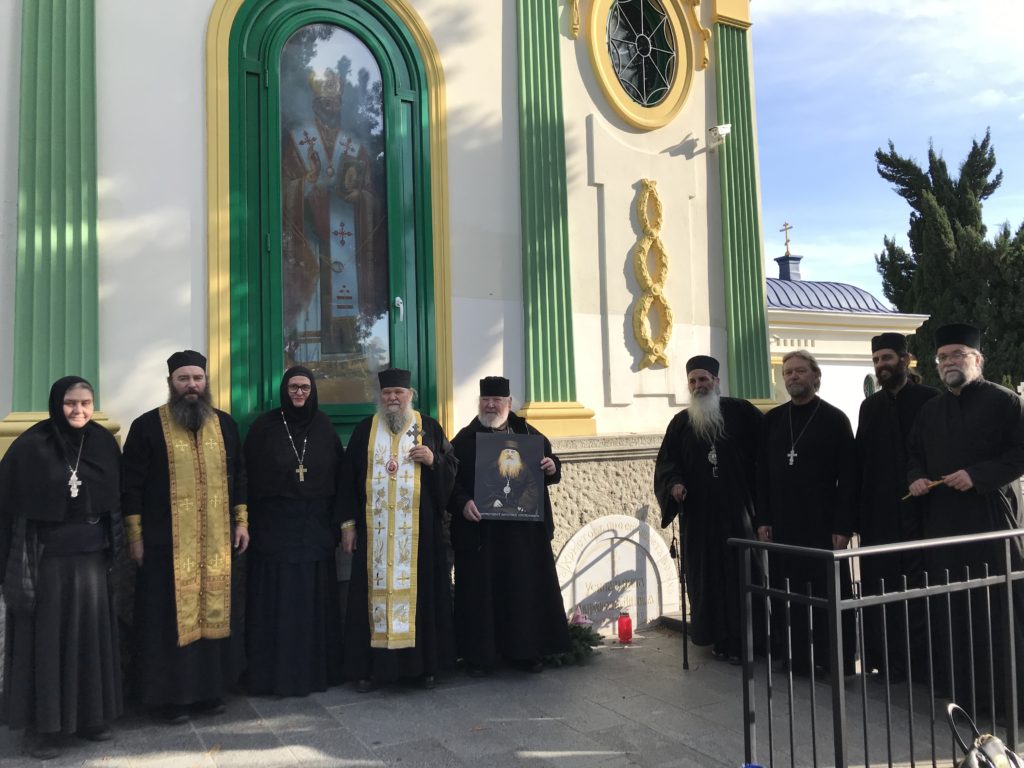 On Friday October 9th, 2020 the delegation of the Russian Orthodox Church Abroad was greeted by the Serbian True Orthodox Church in Belgrade, Serbia.
The ROCA delegation, consisting of Archbishop of New York and North America Andronik, Mitre-bearing Protopriest Gregory Kotlaroff, Protopriest Nikita Grigoriev and Priest Dmitriy Dobronravov as well as laity from the greater New York area, were greeted by Serbian Bishop of Uteshetelev Akakije midday on Friday.
After announcing the establishment of eucharistic communion between the two Churches on September 24, 2020, it was decided to begin the 100-jubilee of the Russian Orthodox Church Abroad (interchangeably also knows as the Russian Orthodox Church Outside Russia) in the country where it began – Serbia.
That afternoon, the two bishops, clergy, monastics, and faithful drove to the Novo Groblje Cemetery to serve a panikhida to the first ever First-Hierarch of ROCA, Metropolitan Anthony (Khrapovitsiy).  Joining the group from the Serbian Church were Hieromonk Aleksander, Priests John and Jovan, Abess Evfrosinia (Nikolich) and Abess of the Lessna women's convent Evfrosinia (Molchanov).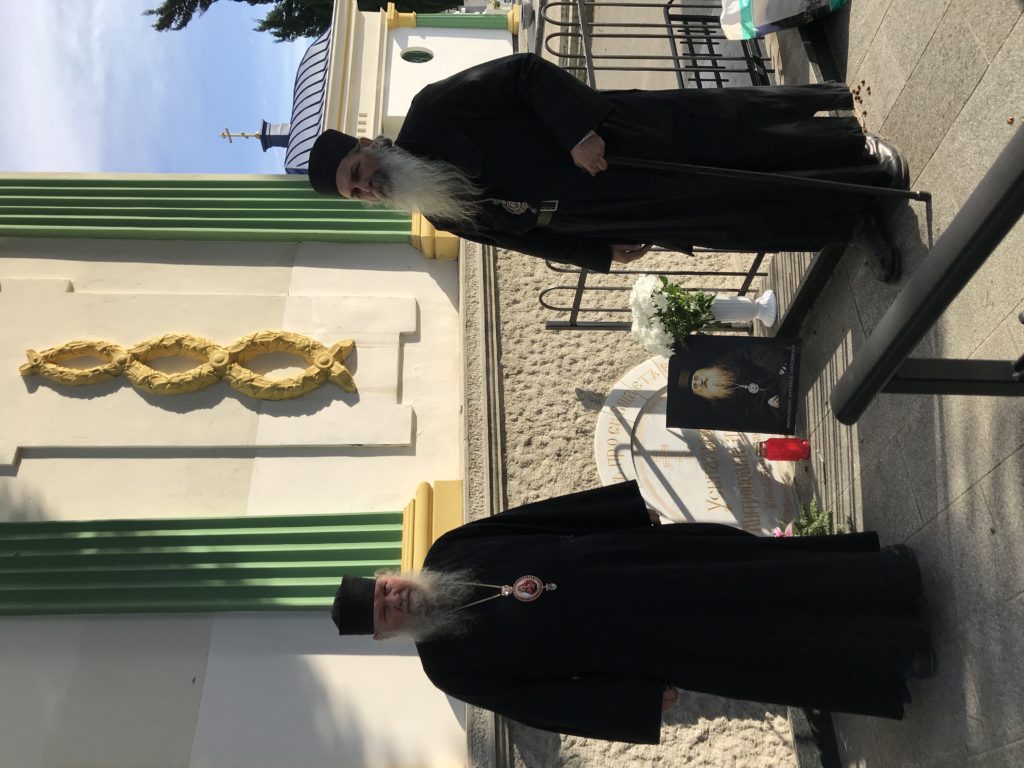 Although the remains of Metropolitan Anthony are now kept under lock and key by the Moscow Patriarchate and inaccessible, both bishops and clergy joined in the panikhida service right above the tomb of the first hierarch of blessed memory. The spiritually uplifting feeling was evident to all participating.
Right afterward, Bishop Akakije invited the ROCA delegation for refreshments at the Orthodox Club in Belgrade which is dedicated to Monarchial History and happens to be non-denominational.
There, Bishop Akakije warmly greeted the ROCA delegation and which can be viewed on the ROCA North America youtube channel: https://www.youtube.com/channel/UCcC0yZv-q0ROfInMIO8REJg