The Fourth Iveron Choral Conference Concluded on November 1, 2020 at Mountain View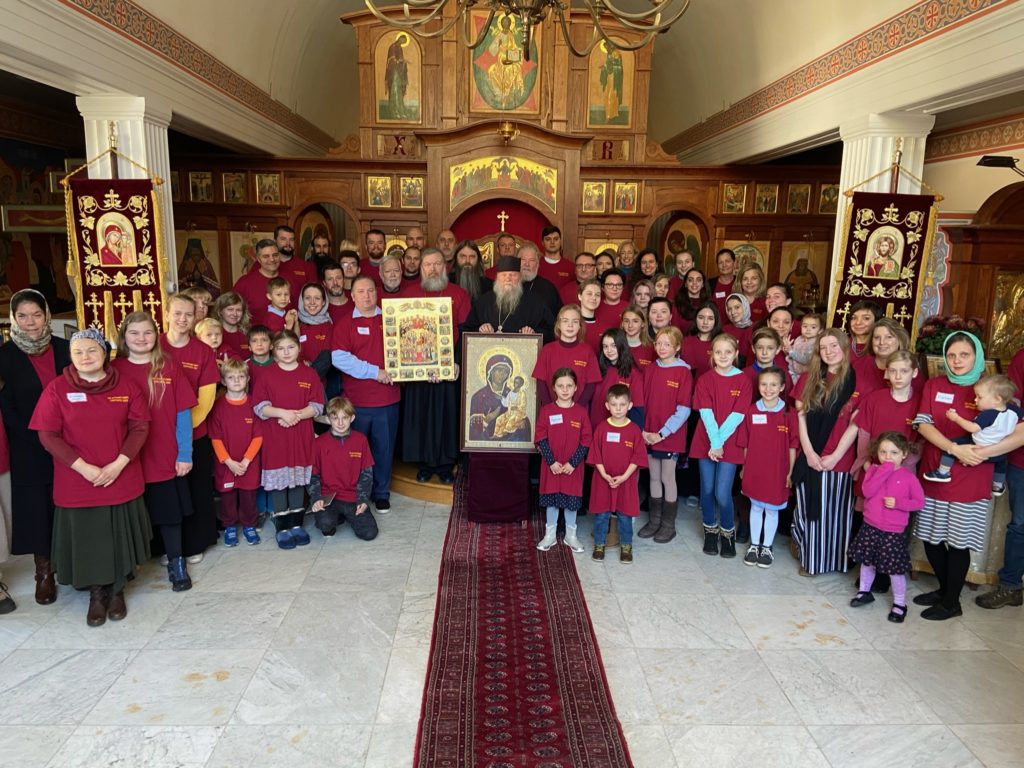 The Iveron Choral Conference concluded at the Church of the Holy New Martyrs and Confessors of Russia, Mountainview in Middleburgh New York on November 1, 2020. The seventy participants, for the two and a half day event, included children for a new one day kids program for those ages of 7 to 13, which included reading and singing in Church.
Archbishop of Saint Petersburg and Northern Russia brought the Icon marking the 100 Year Jubilee of ROCA to the conference and also gave a lecture to the participants on Evharistiye.
During the Liturgy Brother David was made reader during the Hours and later during the Divine Liturgy, deacon Timothy Clader was ordained a priest during the Great Entrance.

A full report of the event will be forthcoming.