Patronal Feast at the Holy Trinity Church in Astoria, NY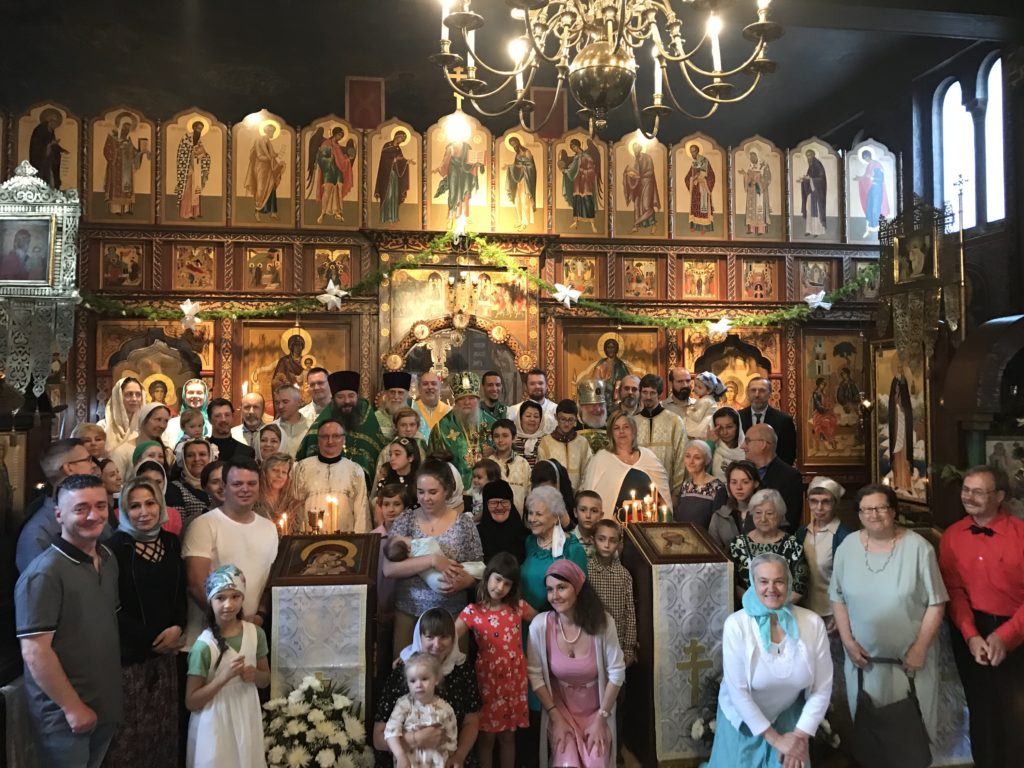 On June 21, 2021, on the Day of the Holy Spirit, the patronal feast of the church was celebrated for the Holy Trinity Parish. Divine Liturgy on this day was led by Archbishop Andronik of North America and New York
Protopresbyter Gregory Kotlaroff, and protopriest Sergei Klestov concelebrated the Liturgy.
At the Small Entrance, Priest Dmitry Dobronravov was elevated to the rank of protopriest.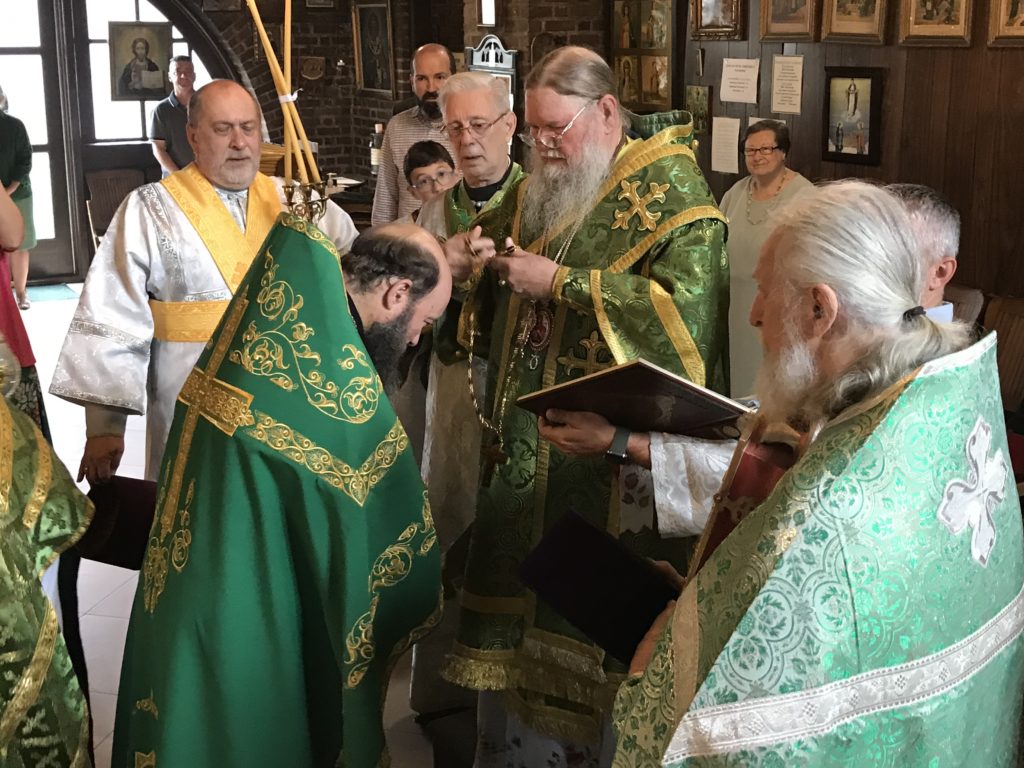 At the end of the Liturgy, Vl. Andronik wished the new protopriest many-years in the ministry, reminding him and the entire parish of the hard times in which we all live. Vladyka also reminded the clergy and parishioners of the need to sustain mutual brotherly love and understanding, in order to multiply the gifts of the Holy Spirit in the Church.
At the festive luncheon, Fr. Dmitry was greeted by Fathers Gregory and Sergei wishing him strength, health, patience and many years.