Feast Day Report from our St. John of Shanghai and San Francisco Parish, CA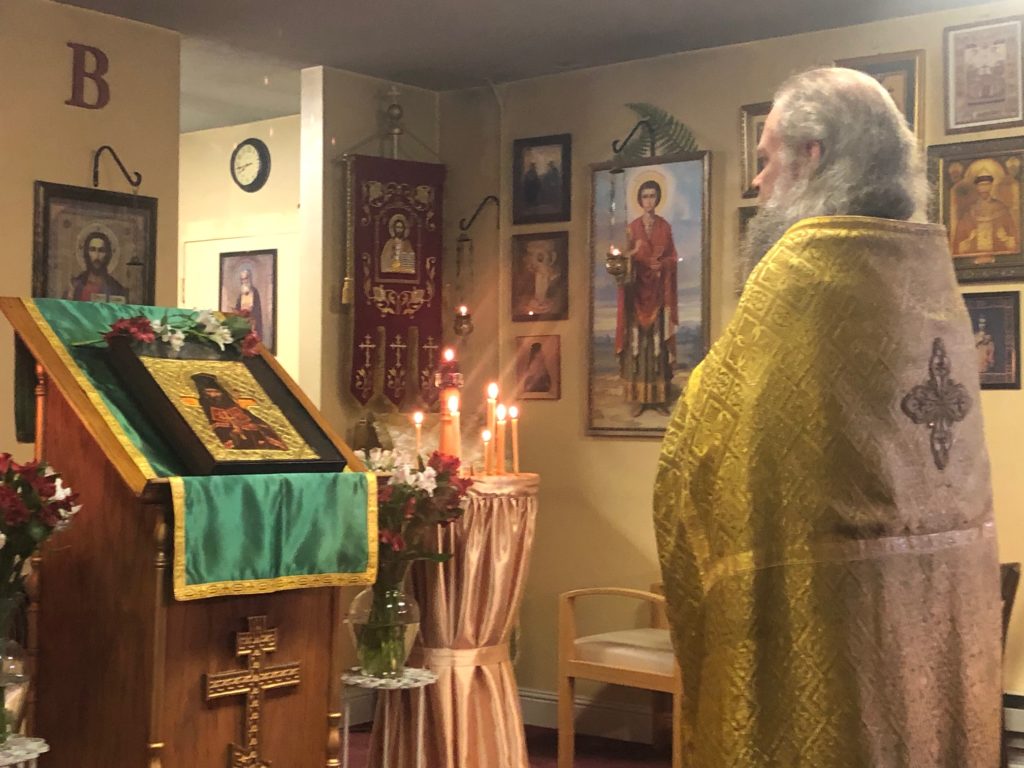 On July 2nd our parish in South San Francisco, California celebrated the feast day of our heavenly protector, Saint John, Archbishop of Shanghai and San Francisco.  We were fortunate that Hegumen Ignatiy was able to travel here from his home and parish in Trenton, NJ to serve.  Father Ignatiy was with us for several days visiting and blessing parishioners' homes.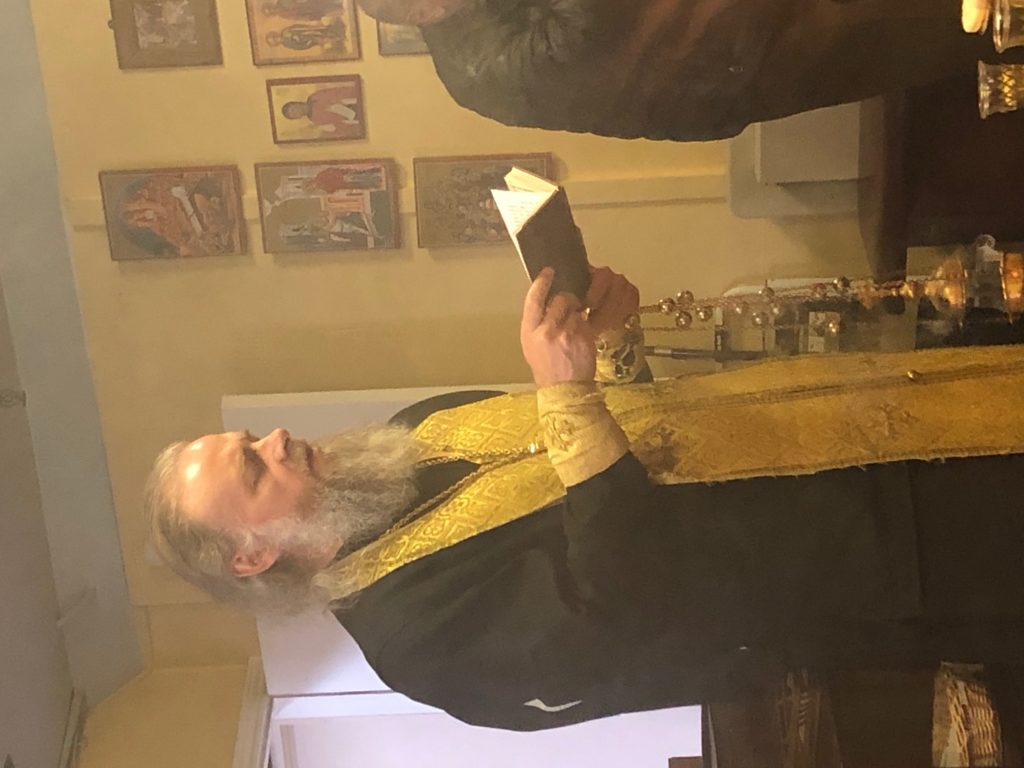 This year was in stark contrast to 2020 when we celebrated our parish feast using a telephone conference call system.  Father Ignatiy joined us on the phone last year as well with a memorable sermon.  This year we gathered in our church on Thursday evening for the all-night vigil service with litiya.  This was a memorable service with constant references to the life and works of St. John.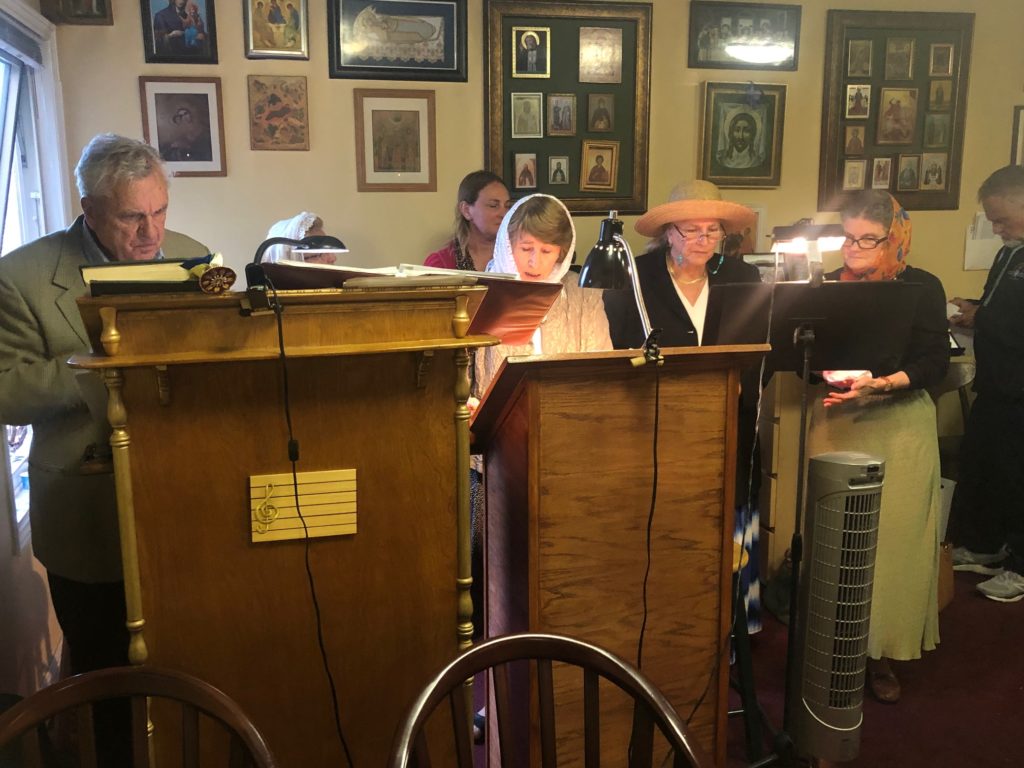 On Friday, the Divine Liturgy was followed by a lunch in our church hall prepared by the sisterhood.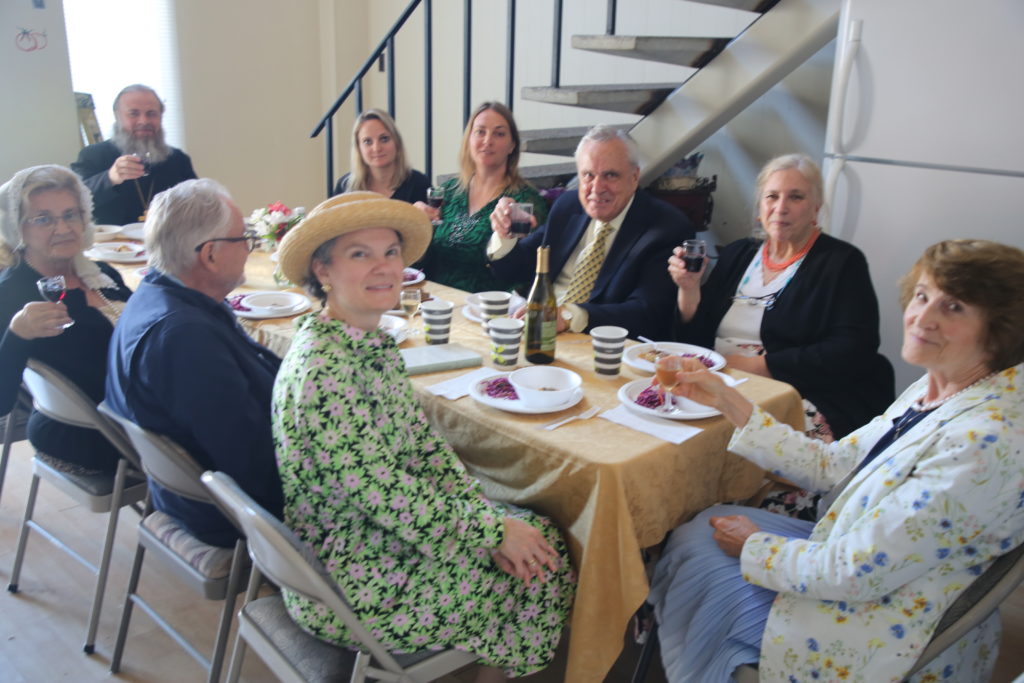 Father Ignatiy talked about several of St. John's miracles, especially involving our recently reposed Bishop Stefan (Sabelnik), who was a very young altar server during Saint John's time in San Francisco.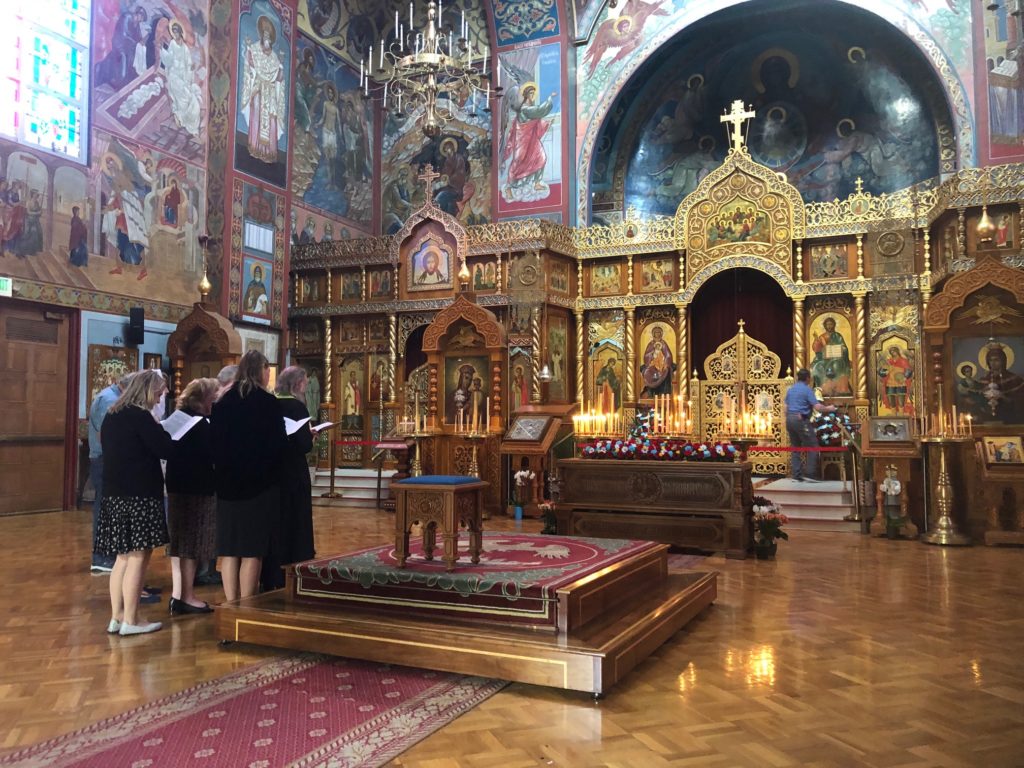 After the meal, as has become our custom, those parishioners that could, traveled to San Francisco to the relics of Saint John at the cathedral of the Holy Virgin "Joy of All Who Sorrow".  The cathedral only recently opened for indoor services and, fortunately, has also returned to its former daily opening schedule.  Father Ignatiy served a moleben with akathist to Saint John in the cathedral.  It was even more festive since the relics of Saint John had been moved temporarily to the center of the church.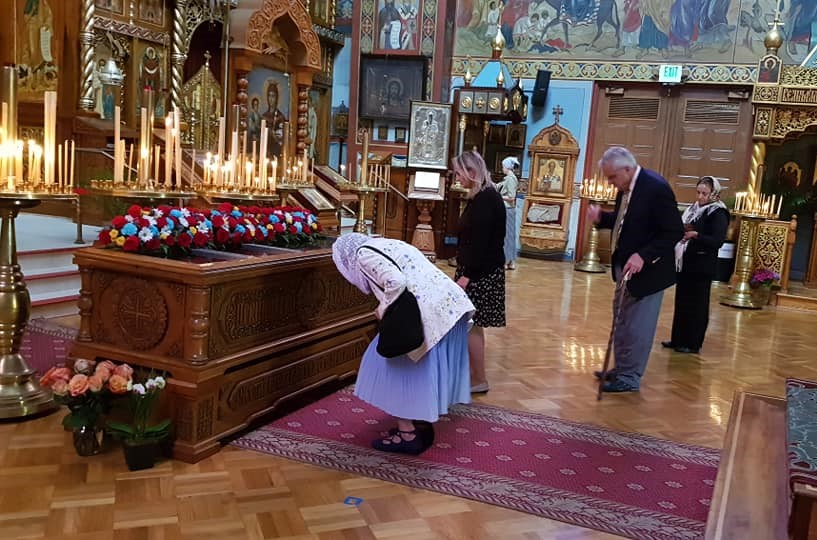 We are grateful that Fr. Ignatiy was able to travel to California and spiritually uplift our parishioners on our feast day.