Patronal Feast Day of the St. Sergius Parish, Valley Cottage, NY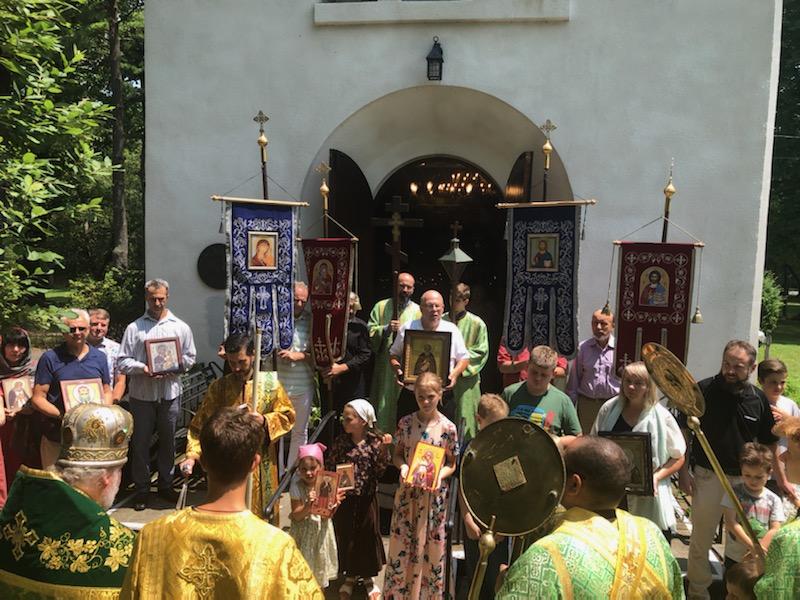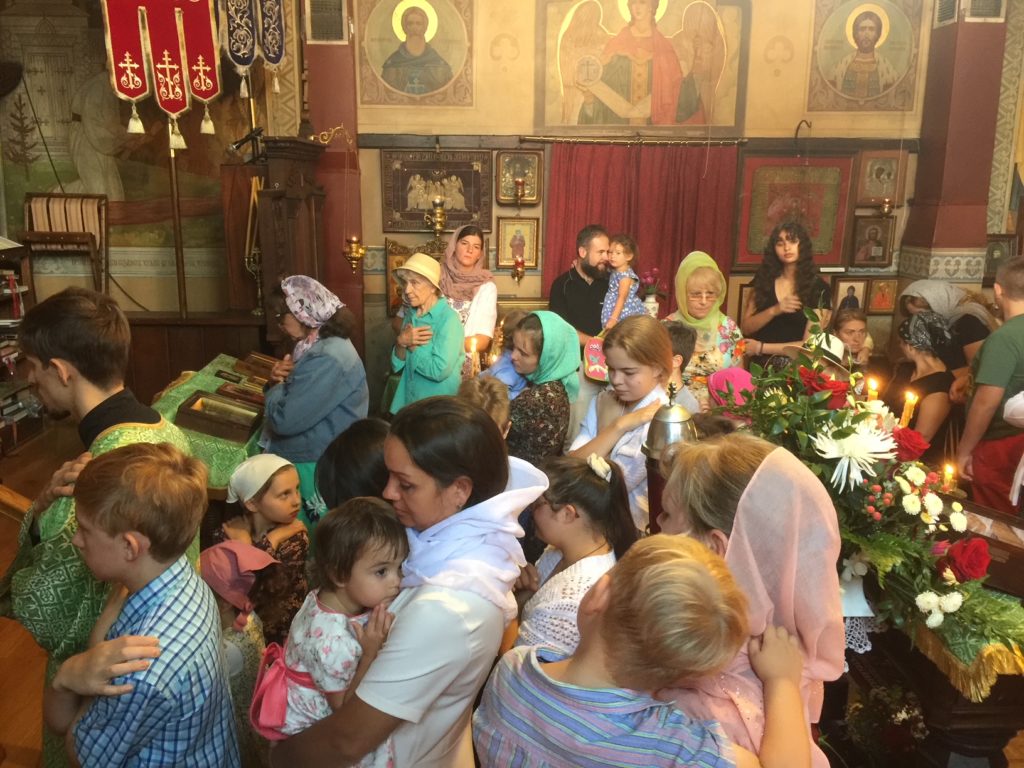 On Sunday July 18, 2021, the St. Sergius of Radonezh Parish, at Tolstoy Foundation, celebrated its Patronal Feast Day.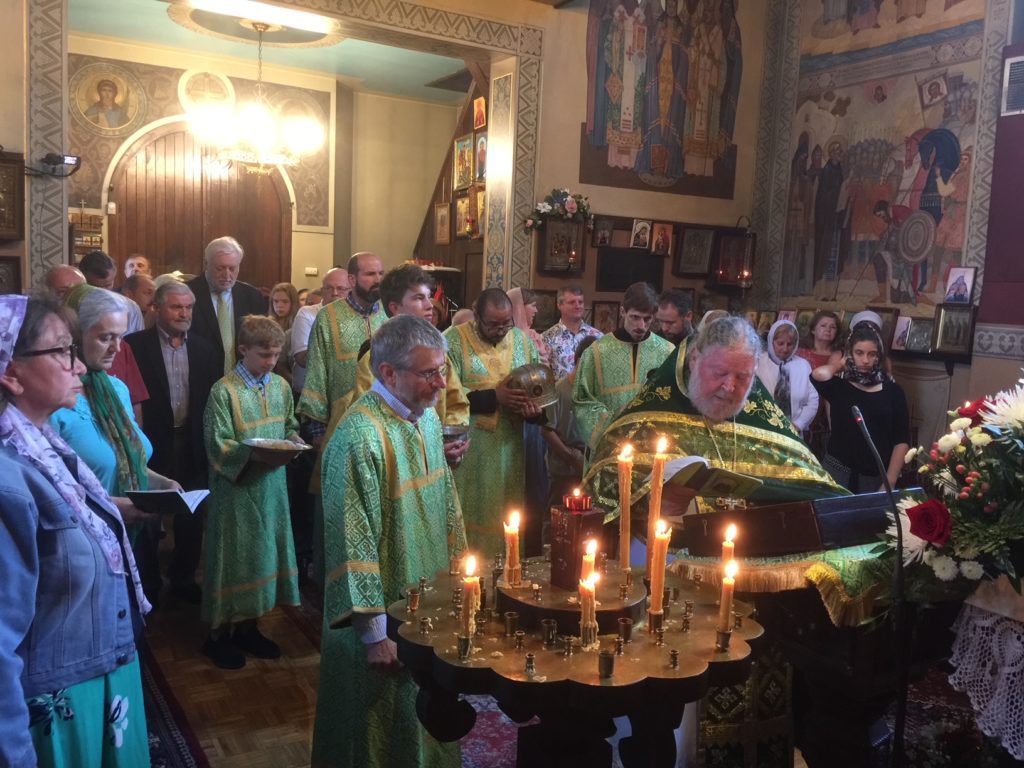 The rector Protopresbyter Gregory Kotlaroff officiated the Divine Liturgy along with Deacon Gregory Axelrod.  The Liturgy concluded with the procession of the Cross around the church.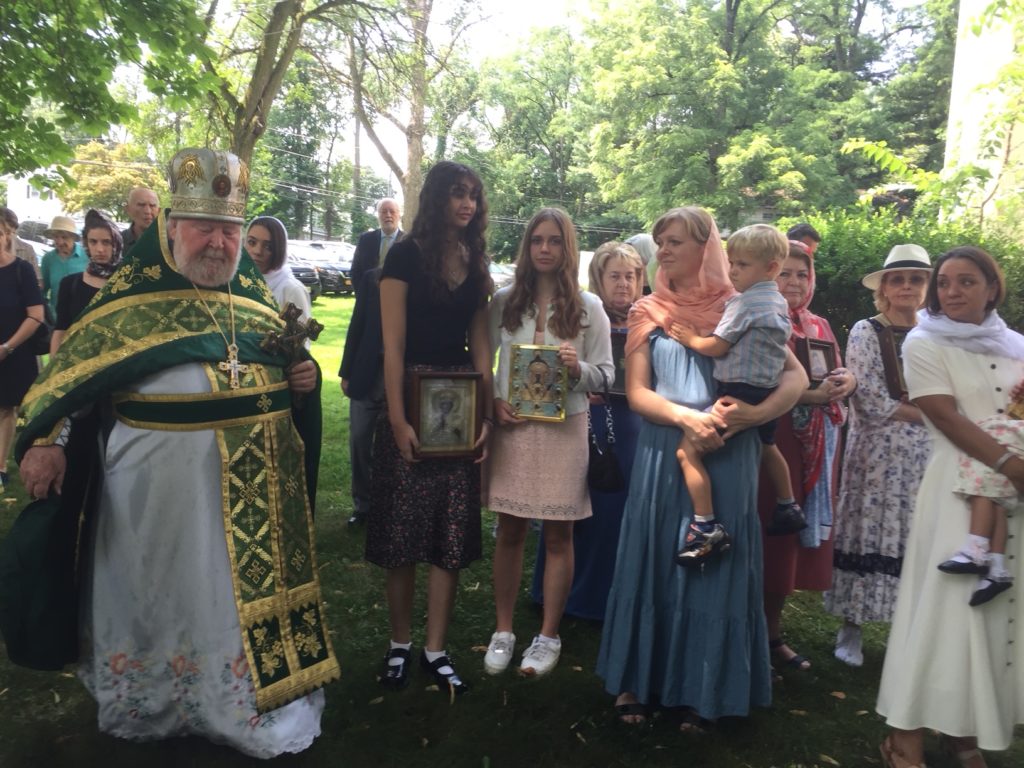 After the service, all were invited to a luncheon with many goodies including Serbian chivapchichi (sausages Serbian style).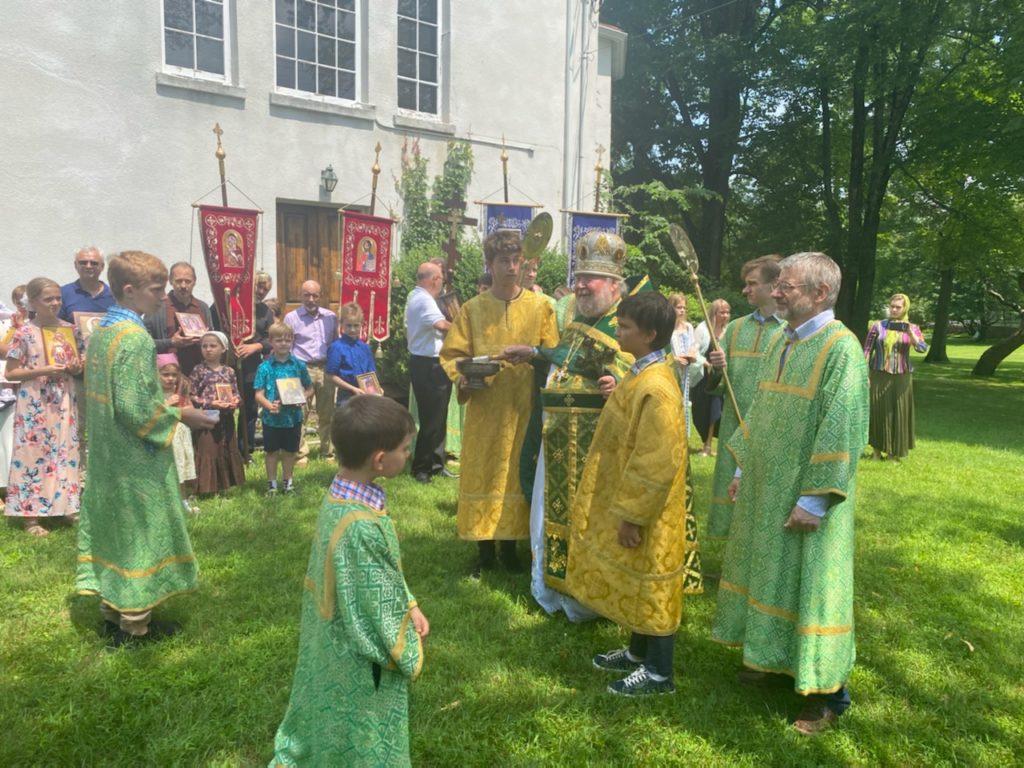 Fr. Dmitriy Dobranravov and members of the Astoria parish came to congratulate the St. Sergius parish.  Also attending were members of the Dormition of the Most Holy Theotokos Church in Richmond Hill NY. 
Congratulations were exchanged to all that celebrated their names' day, including Fr. Sergei Klestow and previous long-time church warden Sergei Tregubov.