A Report from the Holy Transfiguration Mission, Mammoth Spring, AR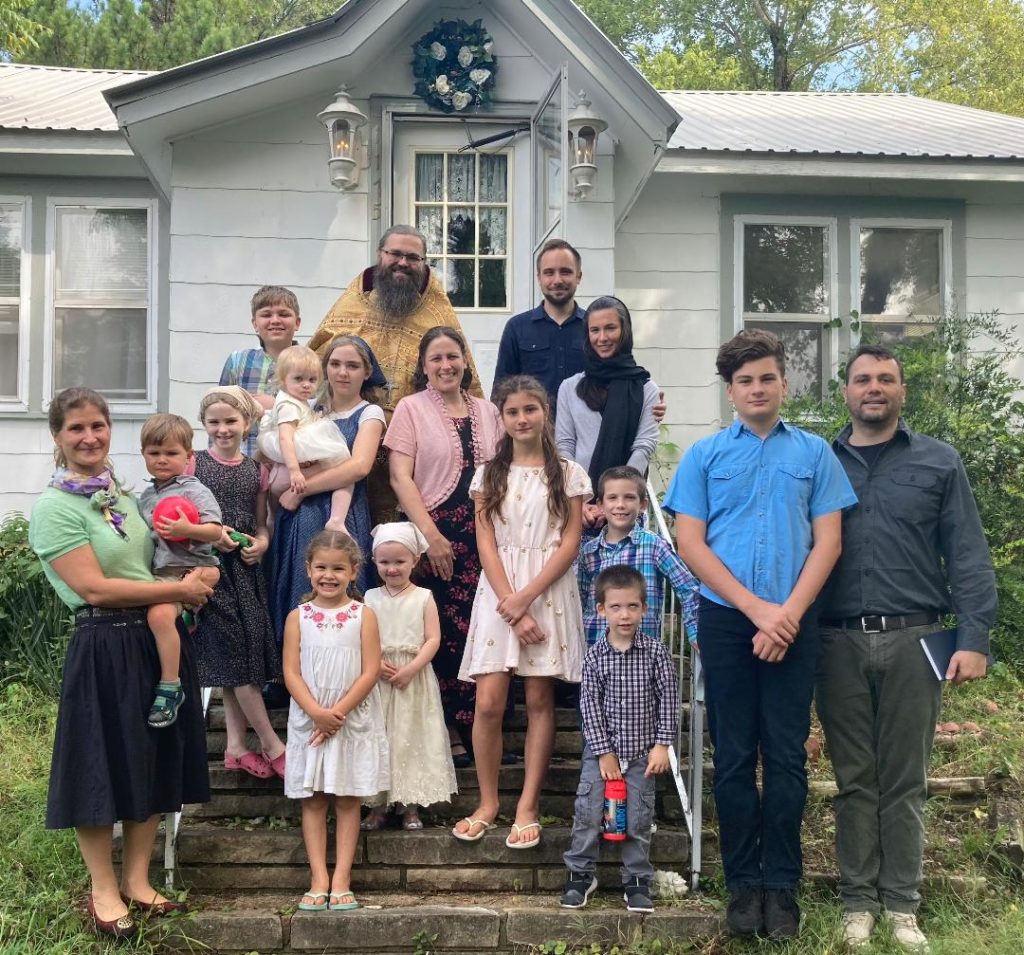 Holy Transfiguration Orthodox Parish in Mammoth Spring, Arkansas Celebrates One Year Anniversary

With the blessing of Archbishop Andronik, Fr. Chad Arneson and his family established a new parish mission in the Ozarks located in Mammoth Spring, Arkansas. 

On the long journey from Idaho with the moving truck, Fr. Chad encountered a flat tire with the tow dolly that was towing the family van. He found himself stranded for a period of time waiting for help with obtaining a new tire. This delayed his journey and, as it happened, he found himself driving into town on the feast of the Holy Transfiguration. Fr Chad saw in this event an indication that perhaps it was the Lord's will that the parish be named for the feast of His Holy Transfiguration. Vladika Andronik gave his blessing for the parish to be named after the Holy Transfiguration of Christ.

Earlier this year, a property near the Arneson's home came onto the market for a good price. Through the generous donations of the parish patrons, the money was quickly raised to purchase the property. The parish property has both a house and another structure that is currently being used as a trapeza and meeting area. Both buildings are plumbed and electrified. Each building has a food preparation and also a restroom facility for parishioners. Recently, generous benefactors donated the funds to purchase high quality tables and chairs from a restaurant that had gone out of business for the trapeza.
Schedule of regular weekend services: Saturday night vigil begins at 6:00pm. Sunday Hours followed by the Divine Liturgy is at 9:30am.

Mammoth Spring is one of the world's largest springs with nine million gallons of water flowing hourly. It forms a 10-acre lake, then runs southward as the Spring River, a famous Ozark trout and float stream. Mammoth Spring is a tourist town and is a main historic stop between Jonesboro, Arkansas and Springfield, Missouri. This means that the road system is well maintained, but also due to the distance from either major population center, one is able to have a life away from either large population center.

With the current uncertainty in our country, many are seeking to move their families away from the big cities to a place where they can either live closer to the land or at least live away from the mandates of state and city officials who are hostile to the Orthodox way of life. Mammoth Spring lies very close to the border between Arkansas and Missouri. And so prospective parishioners can easily live in whichever state they prefer and still feel close to the new parish.

Please pray for the success of the new mission and for new parishioners as God wills!